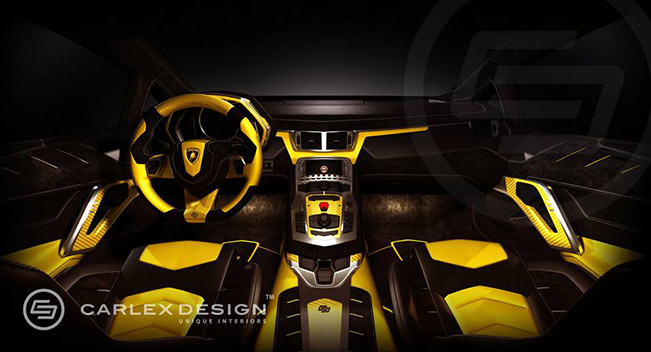 This "Yellow Bull" from Lamborghini stable has been given an internal energy boost shot from Carlex Design.
The aggressive exterior lines, which resemble the shape of a jet- fighter, were transferred into the interior emphasizing the true charm along with incredible power and fierceness of the car. The driver inside our Carlex Design Aventador will feel like a pilot of the most advanced jet-fighter, to be quite frank, it's only missing a set of air-to-surface missiles.
The whole project has been executed in Lamborghini leathers and is kept in black and yellow tone. The use of numerous geometric stitching, specific connection and refraction of colors not only highlights the muscles of the beast, but makes this limited edition vehicle even a bigger Exceptional Exception!
Carlex Design Aventador: fast, furious, unique…
Source: Carlex Design