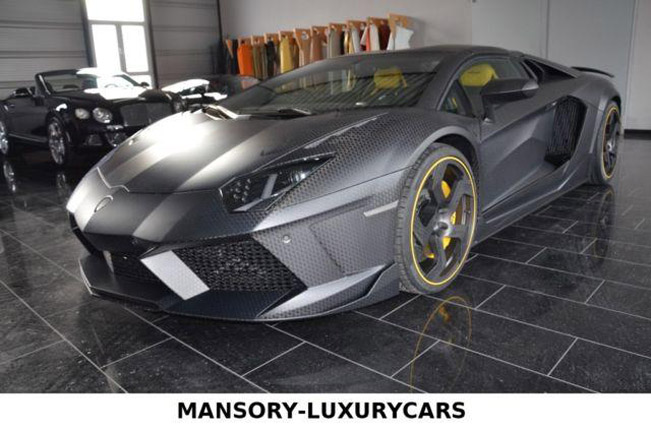 Mansory now offers a super-rare Carbonado Roadster in Germany. The hyper car based on Lamborghini Aventador is heavily modified and priced at €1.3 million. It comes with extreme engine tuning and impressive exterior.
The 6.5 liter V12 engine is boosted to 1250HP (919 kW). 0-100 km/h in 2.6 seconds and 0-200 km/h in 6.5 seconds. This particular vehicle was exhibited at the 2013 Frankfurt Motor Show and has only 50 km (31 mi) on the odometer.
Other modifications include a carbon exterior look with new spoilers, wheels and body panels, as well as a navigation system, a premium sound system, an automatic start-stop system and a carbon interior package.