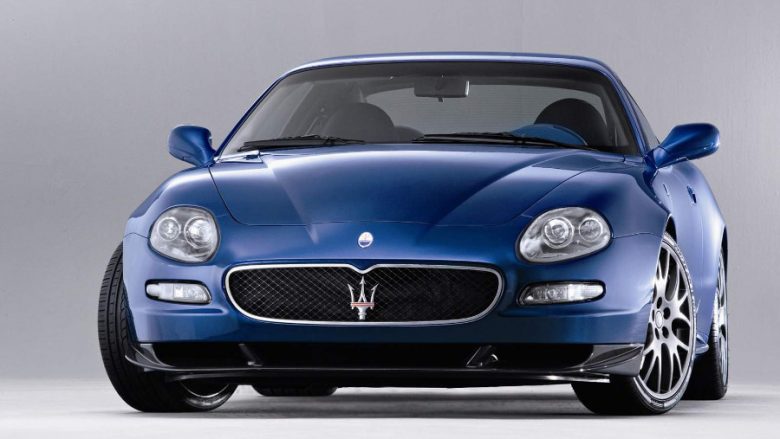 To celebrate winning the 2005 FIA GT Manufacturers' Cup, Maserati has launched a new limited edition model of the Maserati GranSport.
The Maserati GranSport MC Victory will be officially launched at the upcoming Geneva Motor Show, and will be on the market from May, with only 180 uniquely numbered units produced.
As well as boasting finer standard equipment than the Maserati GranSport from which it derives, the new Maserati GranSport MC Victory offers a variety of new features that clearly link it to the Maserati MC12, celebrating its driving dynamics.
Externally, the Maserati GranSport MC Victory is immediately recognizable for its aerodynamic, blue carbon front and rear spoilers and for the Italian flag embedded in the side panels, another feature taken from the MC12.
Aerodynamic efficiency increased
The front splitter of the Maserati GranSport MC Victory was redesigned to guarantee more air load at high speeds with the addition of the two lateral aerodynamic profiles and a bigger protrusion. The Maserati GranSport MC Victory is now more driveable thanks to more direct and precise steering and an elevated stability at high speeds, the same characteristics as the Maserati MC12.
Carbon, leather and Alcantara interior trim
The carbon elements, similar to the exteriors, are made of blue carbon. This is coupled with a selection of leathers and Alcantara trim, used on the upper dashboard, the door panels, in the central part of the racing carbon seats to emphasize the sporty look and on the steering wheel for grip. Inside the cockpit of the Maserati GranSport MC Victory each and every driver will be able to experience the same exhilaration as the racing drivers of the Maserati MC12.
Source: Maserati