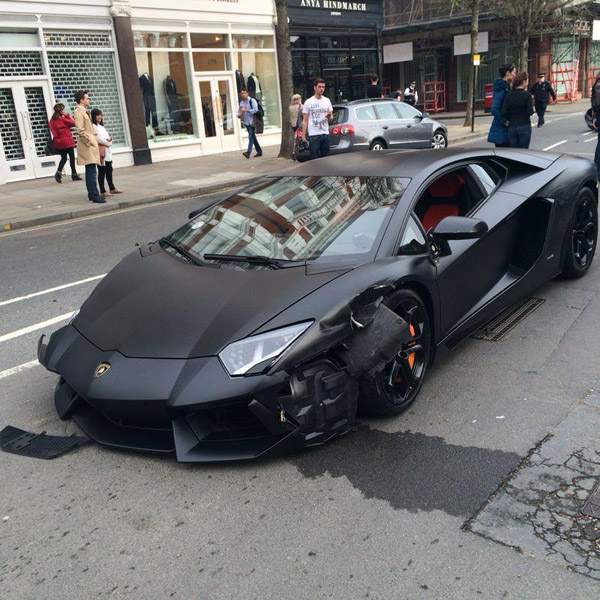 Owning an Aventador is pretty cool, but the car is extremely hard to drive considering its power, width and low position. Combine an Aventador and young reckless driver and the result is bad… really bad and expensive.
Here is a short video with a matte black Lamborghini Aventador colliding with a Mazda. According to some witnesses, the Aventador was racing a Maserati GranTurismo Sport. It didn't able to stop, when a normally crossing driver with Mazda appeared from the right. The result is really bad for the Lamborghini because it hit two more cars.
Luckily, none of the drivers and passengers suffered any injuries.