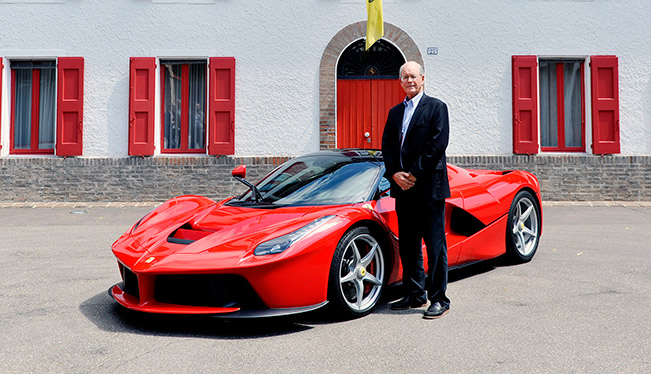 Mister NASCAR visits Maranello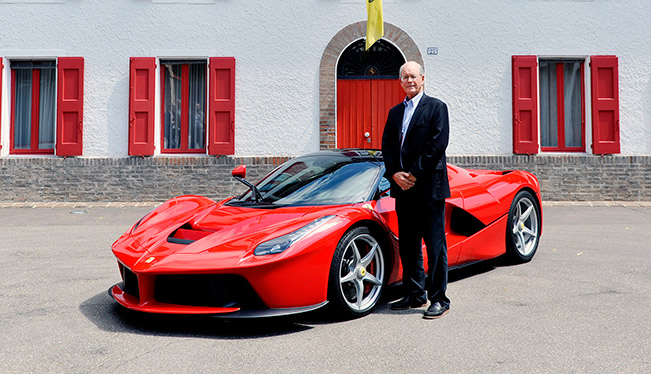 A very special guest came through the famous gates at Maranello today. James Carl "Jim" France, the son of NASCAR founder, Bill, Executive Vice President of the world's most valuable enclosed wheel series, and CEO of the International Speedway Corporation which manages Daytona track. France met with Ferrari CEO Amedeo Felisa and Piero Ferrari who welcomed on his arrival at the company and then accompanied him to the track where he did several laps in the LaFerrari. Before leaving Fiorano, Mr France also asked to see the office in which his father Bill met with Enzo Ferrari in the early 1960s: "My father told myself and my brother Bill Jr about that meeting several times. It was wonderful to see the office with my own eyes."
The museum. The American was also joined by Formula 1 driver and Indy 500 winner Eddie Cheever, who was recognised by fans when, before lunch, he and France visited the Ferrari Museum in Maranello. The two men saw some of Ferrari's most stunning Formula 1 cars and also the 512 S that finished third in the 24 Hours of Daytona in 1970 with Mario Andretti, Jacky Ickx and Arturo Merzario, as well as the car built for the CART Series in 1986.
The 1967 finish. Piero Ferrari rejoined the guests with Amedeo Felisa at lunchtime and before sitting down to eat, Jim France was presented with a large format print on canvas of the Ferrari one-two-three finish at the 1967 24 Hours of Daytona. In the afternoon, Mr France toured the 8 and 12-cylinder assembly lines where he admired Ferrari's signature attention to detail in producing its cars.
Source: Ferrari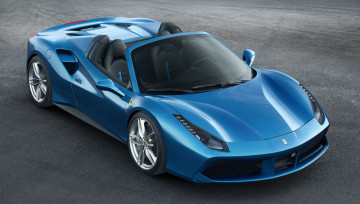 Ferrari 488 Spider is "Best...
Readers of Swiss car magazine "Auto Illustrierte" have voted the Ferrari 488 Spider first in the poll for "Best convertible car of the year 2016". The Ferrari 488...

Here you go, SF16-H!
A shortened nose, a tapered rear end and an intriguing red-and-white...