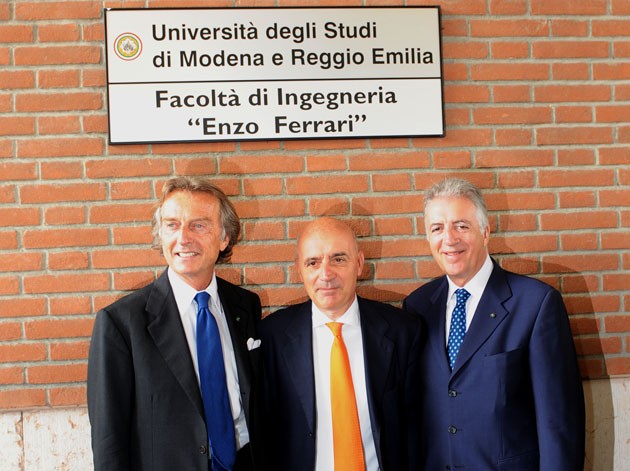 Hoping to land a job at Ferrari after graduation? The company's been known to recruit straight out of college, but your best bet may be to enroll at the Enzo Ferrari Faculty of Engineering at the University of Modena e Reggio Emilia.
The Italian automaker has been fostering closer and closer ties with the thousand-year-old institute of higher education, having established the "Mille Chili" laboratory there last year. The recent dedication of the engineering faculty in Enzo's name takes it a step further in cementing ties between the two institutions.
The dedication was carried out by Enzo's son Piero Ferrari (who serves as the company's vice-chairman) and Luca di Montezemolo, both of whom were awarded honorary degrees by the school. Details in the press release after the jump.