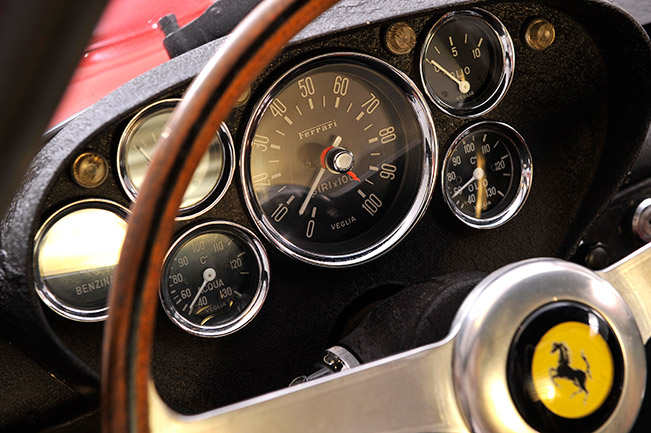 The 2014 Monterey Car Week has just ended in California. The perfect conclusion arrived with a win in the "Best in Show" category at the Pebble Beach Concours d'Elegance for the Ferrari 375 MM Coupé Scaglietti owned by film director Roberto Rossellini, a unique piece that stole many admiring glances from the motoring fans gathered in Carmel. The lovers of classic Ferraris also had the chance to admire as many as 20 examples of the Ferrari Testa Rossa which had come from all over the world and had never before been seen together in such numbers. These extraordinary cars joined the other vehicles from the Prancing Horse that were entered into the competition like the Gran Turismo models and those under the banner of the theme "Ferrari California Dreaming" which relived the historic evolution of the cars right up to the very latest Ferrari California T.
Record auctions
There was also great success in the auctions which were literally dominated by the Ferraris. Standing out above all was clearly the 250 GTO from 1962, which changed hands at a Bonhams auction for a record 38.1 million dollars, the highest sum ever spent on a car. But the GTO was just the crowning glory of a car sale that totaled over 100 million dollars overall. More than 81 million dollars were also collected by RM Auctions, among which headlines included the sale of the 1967 Ferrari 275 GTB/4 that had been owned by Steve McQueen, a passionate car fan and no mean driver.
Date in October
Representing Ferrari at the Monterey Car Week was the CEO Amedeo Felisa who set everyone a date for the autumn, when celebrations are planned to commemorate 60 years of Ferrari in the United States. Felisa also announced a big surprise for US-based client collectors.
Source: Ferrari