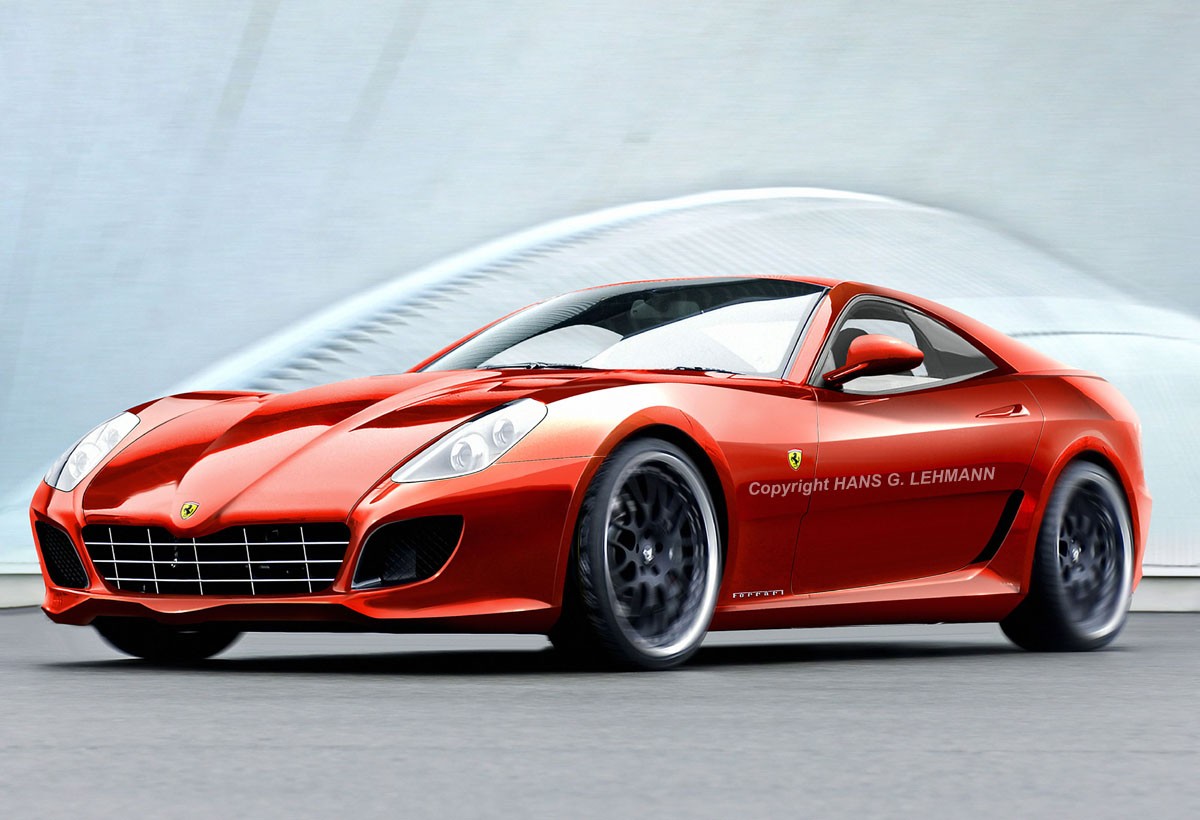 Ferrari officials confirmed recently that a new sportscar will be shown at the Paris auto show this fall. And now, spies for The Car Connection have captured more photos of the prototypes of the new Ferrari during testing.
It can be taken for granted that the new model will be the long-rumored small Ferrari dubbed "Dino" by the automotive press. Our photos show two different prototypes of the upcoming car, caught just two days ago on Ferrari's test track at Fiorino. While one of the prototypes is heavily disguised from front to rear end, the second one at least gives a glimpse of the new model's front end. We've also sourced two illustrations to capture an artist's interpretation of the vehicles shown in these photos.
The front-engined small sports car might not be called Dino, but possibly GT420 or GT470. Dino was the name applied to a smaller sportscar engineered by Ferrari in the 1960s, one named for a son of founder Enzo Ferrari.
The new "baby" Ferrari will be based on a shortened platform spun from the Maserati GranTurismo. Powered by the family V-8 also found in the Maserati, the Ferrari will sport a 4.7-liter version. The new Ferrari will be positioned between the F430 and the Maserati GT.