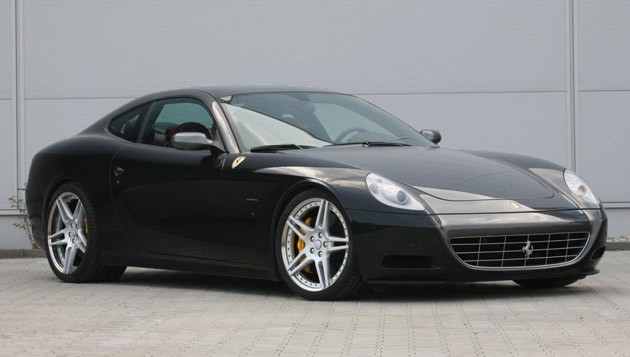 Ferrari 612 Scaglietti by Novitec Rosso
Ferrari fanatics should be familiar with the work of Novitec Rosso. The Dutch tuning house regularly churns out beefed-up versions of Maranello's finest. But while recent releases have upgraded the California, 599 GTB Fiorano and 430 Scuderia, Novitec has now turned its attention to Ferrari's flagship grand tourer.
The custom 612 Scaglietti has been treated to an ECU upgrade and a host of cosmetic and rolling stock upgrades. The lightly massaged 5.7-liter V12 – good for 530 horsepower and 434 lb-ft in stock trim – has been boosted to nearly 560 horsepower and 450 lb-ft of torque, dropping the big coupe's 0-60 mph sprint below the four-second mark and its top end to north of 200 mph.
Coupled with interior enhancements, darkened indicator lights and 20-inch front and 21-inch rear modular wheels, Novitec has imbued the big Scag with a modest, but much needed attitude adjustment until its replacement arrives. Details in the press release after the jump, high-res images in the gallery below.