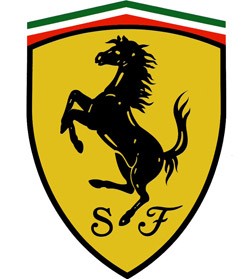 Thursday is going to be a big one for the vintage automotive universe. This week, Ohio judge Norbert Nadel is expected to decide who is the rightful owner of a 1954 Ferrari 375 Plus – one of the most valuable Prancing Horses in the world. Right now, says NPR, one Jacques Swaters has possession of the vehicle and has performed an extensive restoration to bring the car back to life. Thing is, the family of the original owner, Karl Kleve, apparently still has the title as well as a bevy of parts that were on the car originally.
According to Kleve's daughter, Kristi Kleve Lawson, Kleve bought the car in 1958 only to discover that it was a stolen vehicle 30 years later. Somehow, the car disappeared, and Kleve eventually managed to track it down in Belgium. For whatever reason, Interpol released the car to Swaters instead of Kleve. At least, that's what Lawson says happened.
The story is a little different from Swaters' point of view. According to him, he bought the car for $100,000 from an auto dealer in 1990. At the time, it was little more than pieces of a derelict shell. When Swaters learned that the Ferrari was reportedly stolen, he had a lawyer arrange a settlement with Kleve. Swaters says that paid the former owner $600,000 and that Kleve cashed the check.
Lawson says that's just not true, and that if Swaters has a canceled check, the signature on the back must be a forgery. Meanwhile, Swaters has sued the Lawson family for failing to transfer the car's title.
Whatever happens, you can bet someone's going to be very unhappy by week's end.
Ferrari only built six 375 Plus models. Of those, only four survive today. The car in question is estimated to be worth around $15 million in its current restored condition.