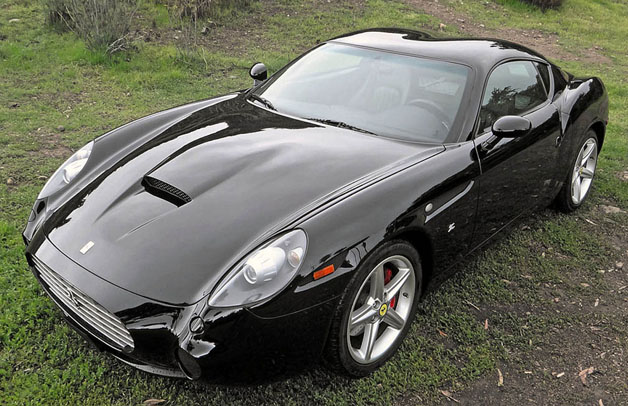 There was a golden era of coachbuilding Ferrari models, and there is the modern era of coachbuilding Ferraris. In between there was very little such activity, but its rebirth was heralded largely by the coupe you see here.
As the story goes, the inspiration for this car dates back to the original Ferrari 250 GTZ, which Zagato built in the late 1950s. One such example landed in the collection of a noted Japanese collector by the name of Hayashi, who sought to celebrate the original's 50th anniversary. So in 2005, Hayashi contracted Zagato to build a modern interpretation of the original based on the 575 M. Ferrari gave its blessing, but since the new 599 GTB Fiorano was set to debut at the 2006 Geneva Motor Show, they asked Zagato to delay their unveiling until Villa d'Este two months later.
The reaction to the 575 GTZ was so positive that Zagato put it into production, albeit in extremely small numbers. Only six examples were made, with the first two going to Mr. Hayashi – and this is one of them. Whereas the first example received a two-tone silver paint job, this second example was painted black with a green interior. And now it has come onto the market.
Although the one Bentley Continental GTZ ever built recently went up for sale, the opportunity to get your hands on an original Zagato limited edition as exclusive as this car is a rare one indeed. It's on sale at Symbolic Motor Car Company of La Jolla with just 2,800 miles on the clock, though there's no asking price listed and it isn't street legal in California. Check it out in the high-res image gallery for a closer look.