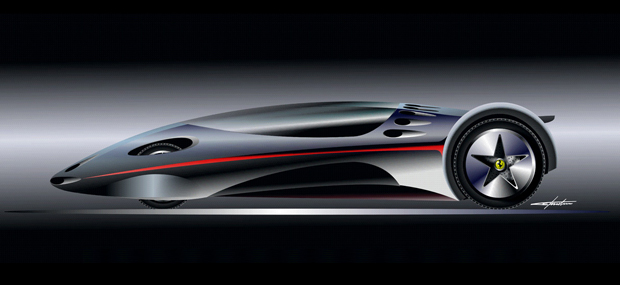 Paolo Martin knows Ferraris. Having worked for several decades as a designer for Pininfarina – the design house of choice for Maranello – he's styled several Prancing Horse design studies. One of his most iconic designs was the Ferrari Modulo concept, unveiled at the 1970 Geneva Motor Show.
Based on the chassis from a homologated Ferrari 512 S racing car, the Modulo was the absolute cutting edge of space-age design. It was far too radical to ever see production, of course, but its design has endured as one of the most exceptional of its era.
Now, in a rather unique move, Martin has revisited his concept, re-interpreting the theme in a more contemporary design. Theoretically based on a Ferrari Enzo chassis, the "nuovo Modulo" looks as radical now as the original did in its day.