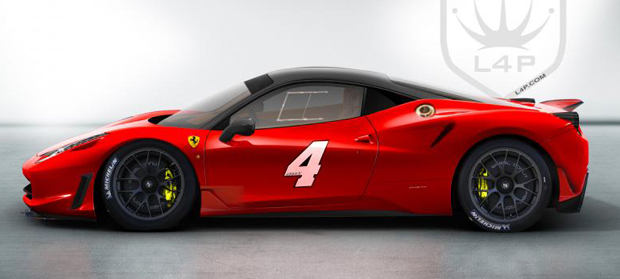 Ferrari has stumbled upon one heck of a formula with its XX development programs. They've found that their most wealthy clients aren't just willing to help Maranello develop new components for future supercars, they're actually willing to pay for the privilege. And pay big, too – as in $2 million big.
The program started with the Enzo-based FXX, evolved with the FXX Evoluzione, and carries on with the Fiorano-based 599XX. So what's next up Ferrari's sleeve? A 458XX wouldn't be too far off the mark.
If the outgoing lineup (and those that came before) can serve as any indication, the new mid-engined V8 sports car is poised to spawn numerous variations, including the requisite Spider, a new Challenge-spec racer, a replacement for the existing F430 GT2, a stripped-down successor to the 360 CS and 430 Scuderia, and, if this speculative rendering from Luxury4Play has its way, a 458XX as well.