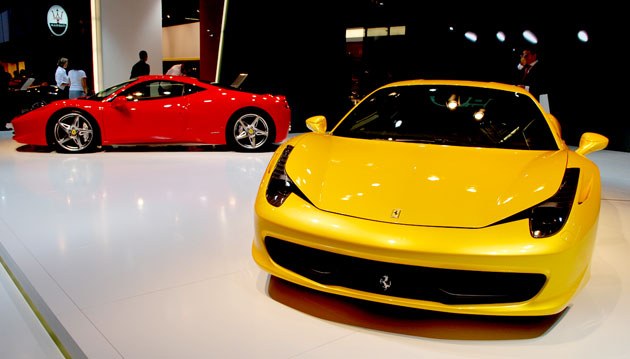 Here's an unsurprising stat for you: 60 percent of all vehicles sold in the U.S. that cost over $100,000 find homes in New York, Florida and California. The majority of which are parked in garages in Manhattan, Miami and Los Angeles, respectively. So the revelation that Bentley, Ferrari and Lamborghini won't be attending next month'sLA Auto Show.

According to a spokesperson speaking with The Detroit Bureau, Bentley has decided to skip the So. Cal. show, adding that the automaker is looking for "a better use of our resources." Ferrari and its sister marque Maserati are out as well, with an unnamed source telling the industry pub, "It's just the economy. We're cutting back on a lot of things."
Given the global economic climate and its affect on high-end automotive sales, the choice to scale back isn't such a shock, but for automakers that rely on the Southern California market, it's a disturbing sign of the times.