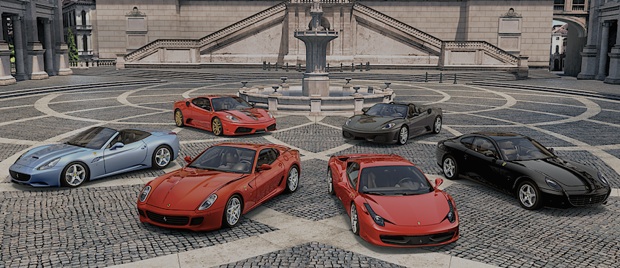 With the 458 Italia, Calfornia, 612 Scaglietti, 599 GTB Fiorano and numerous derivations thereof, Ferrari's juggling more distinct models than it has since the days of the 328, Mondial, 412 and Testarossa. So while updating its line-up on an ad-hoc basis has worked for the company previously, Maranello has now revealed a solid product life-cycle scheme that will see a new model revealed every year.
The plan calls for each model to live for eight years, with an updated version to arrive four years after a model's introduction. With four models in the range, that will allow Ferrari to debut an all-new or significantly updated core model every year. And that doesn't include introductions of convertible or lightweight Scuderia-style variants along the way, to say nothing of the limited-production Enzo-class supercars slated to top the range every ten years.
The news casts further light on the full-range updates which Ferrari revealed just a couple of months ago. On top of that, Ferrari reportedly confirms that, although the prices will remain similar, the replacements for the 612 and 599 will be further differentiated from each other. As for hybrids, Ferrari's got a few applications of its HY-KERS system in the pipeline, but it will take at least five years to bring them to market.