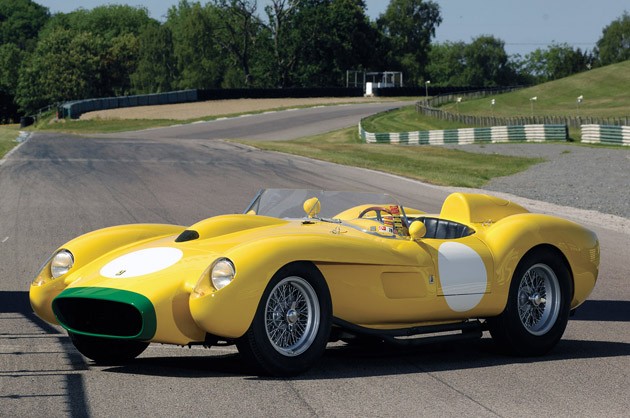 1958 Ferrari 250 TR #0738
The various auctions that happen during the Monterey car week have been slowly releasing the list of cars that will be up for bid, and from the looks of it there should be some very impressive automobiles finding new owners. A new addition to that list is a 1958 Ferrari 250 TR being sold through RM Auctions, perhaps topping Mecum's 1959 Ferrari 250 GT TdF as the most significant car available. In fact, RM is calling the car the most important ever offered at its Monterey auction, which is this year celebrating its 25th anniversary.
This particular TR is just one of 21 "Pontoon Fender" 250 Testarossas ever built. It has an extensive racing history in South America, and for the past 14 years has competed in various vintage racing events. While it might not reach the record-breaking $12.2 million paid for another 250 TR last year, we expect a very healthy seven figure price tag. Hit the jump for the press release from RM and browse through the high-res image gallery below.