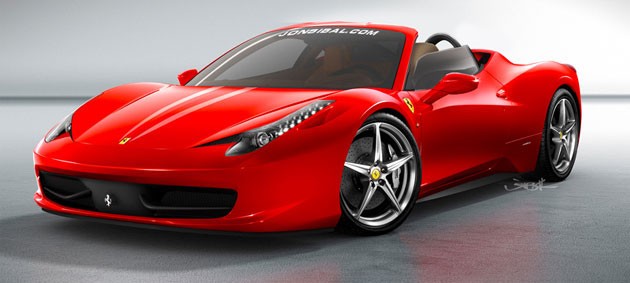 These interwebs are full or rumor and conjecture. The juiciest tidbits we publish here for your consideration and amusement. The latest? That the upcoming roadster version of the Ferrari 458 Italia will receive a retractable hard top.
Now if you're thinking – given the "unavoidable" extra weight – that a hard top on a performance exotic makes about as much sense as a screen door on a proverbial submarine, we dare to challenge that assumption. Maybe that was once the case, and arguably still is for most automakers, but Ferrari's carved out a niche for itself as an expert in lightweight construction and advanced design.
Say what you will about the Ferrari California, but during its development Maranello claims to have found the use of a hard-top convertible mechanism was actually lighter in weight than an equivalent fabric roof would have been. (Not to mention that, in true Prancing Horse style, it's the fastest in the business.) And remember the Superamerica it made out of the 575M with that innovative flip-top invented by former Pininfarina designer (and deputy Ferrari GM) Leonardo Fioravanti?
Couple those past experiences with reports that the convertible version of arch-rival McLaren's MP4-12C could also go drop-tin-top, and suddenly a 458 Spider with a hard top doesn't seem quite so far-fetched.