Scuderia Ferrari Racing news n.17
After the summer-break the season's second part starts in Spa-Francorchamps where on the upcoming weekend this Championship's 12th race is held. In an interview with Ferrari.com Stefano Domenicali talks about the race and the rest of the season, Luca Marmorini about the engine and the electronics for the Belgian GP. Another double interview with Andrea Stella and Rob Smedley, Alonso's and Massa/s race engineers.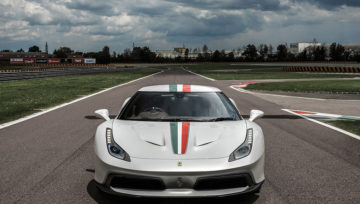 Ferrari 458 MM Speciale
Ferrari has unveiled its latest One-Off creation during the car's first shakedown on the Fiorano circuit in the hands of Ferrari's chief test driver Dario Benuzzi and the...

2017 Fiat 124 Spider...
Since the introduction of the Fiat 500 Abarth at the 2011 Los Angeles...