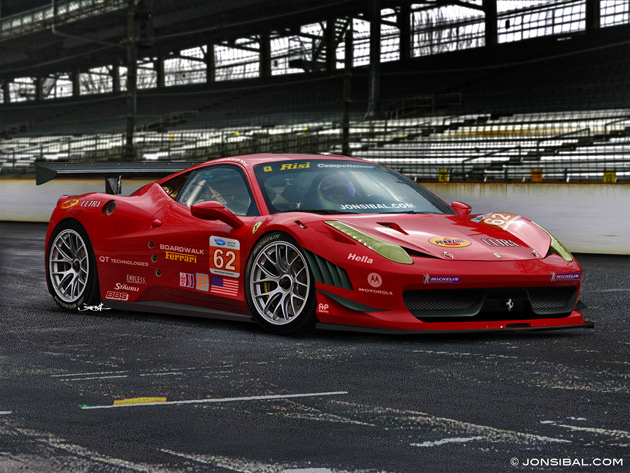 Ferrari 458 GT by Jon Sibal 
Brace yourself for big ol' dose of sexy. Ferrari hasn't exactly made a secret that this is the last year for the F430 GT in the American Le Mans Series. With its days numbered, more than a few souls have begun meditating on what will come next for the Prancing Horse's ALMS teams. Most have settled on the notion that the new 458 Italia will make its way to the paddock in race guise, resulting in a 458 GT. Fortunately for us, one of those contemplative souls just happens to be the design guru Jon Sibal.
Sibal worked up a quick rendering of what the new bruiser would look like, and we have to say we're smitten. The lunging lines of 458 Italia lend themselves well to an even more low-slung race stance. Throw in a few aerodynamic tweaks, a new set of shoes and proper rubber and you've got a genuine heart throb. Sibal says the rendering is just a quick shot at what the car looks like – we'd can't wait to see what happens when he takes his time with the car.