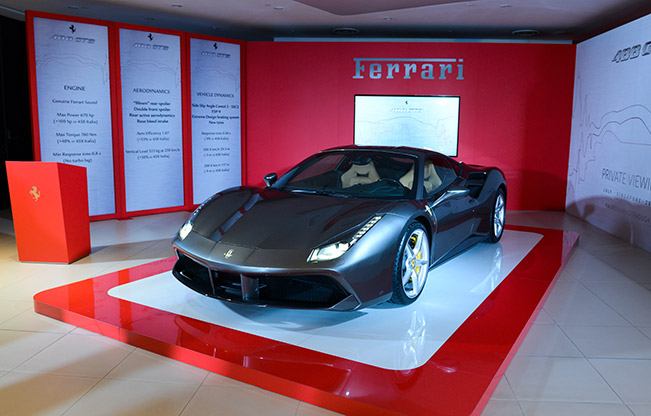 Singapore Celebrates the Premiere of the Ferrari 488 GTB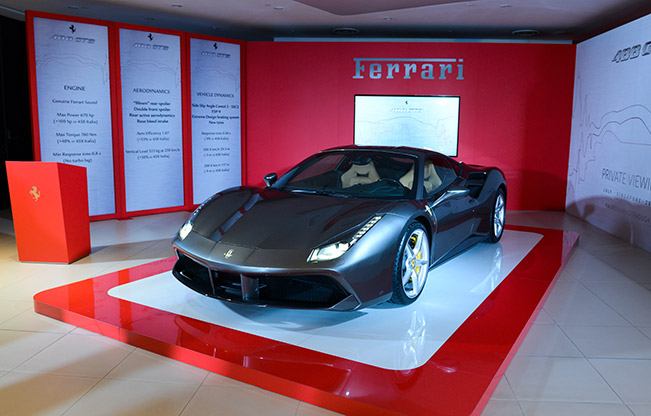 The Ferrari 488 GTB has officially made its debut in Singapore, the very first appearance in the sunny state following the International Motor Show of Geneva in March this year. Close to 100 guests attended the Premiere which took place at the exclusive prancing horse showroom of official importer, Ital Auto.
Bathed in the classic Rosso, the venue posed charming elegance to welcome the new berlinetta to Singapore, as VIP guests, Ferrari owners, fans and enthusiasts awaited its arrival.
The Ferrari 488 GTB makes its appearance in Singapore in the dark emotive Grigio Ferro Metallizzato.
Source: Ferrari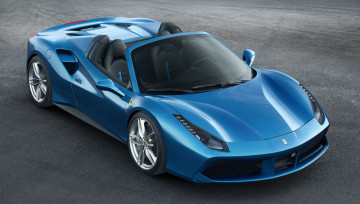 Ferrari 488 Spider is "Best...
Readers of Swiss car magazine "Auto Illustrierte" have voted the Ferrari 488 Spider first in the poll for "Best convertible car of the year 2016". The Ferrari 488...

Here you go, SF16-H!
A shortened nose, a tapered rear end and an intriguing red-and-white...