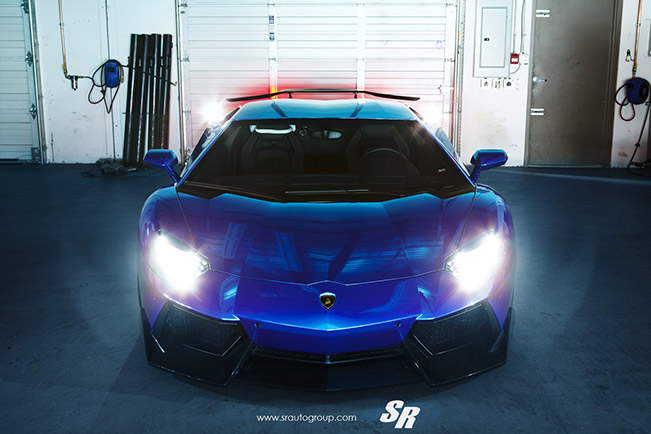 SR Auto Lamborghini Aventador We couldn't wait a day longer to debut this magnificent Lamborghini Aventador project that we have been working on. Without further adieu, we would like to present you with the best Vancouver has ever seen. Fitted with the full PUR package, the Aventador is dressed head to toe in the best there is to offer.
Firstly, the wheels are unconventional, unique and completely out of the box. An old school mesh design on a highly modernized perfection of a machine is not what some would call the norm. But we're never about sticking to the norm. The PUR RS09?s feature a two tone finish of brushed and electric blue to really give them a extra level of pizzazz. Bringing the car down to the ground is the newly developed PUR adjustment arms.
The solid beam construction allows the Aventador to reach lows only imagined in photoshop. Crafted with true precision, the adjustment arms offer a balance of form and function. Lastly, the aerodynamics kit was installed. Instead of going with our previous choices, we installed the brand spanking new version 2 front lip offered by PUR.
The version 2 lip was designed for a more menacing look with its larger splitters. Following the front lip is the signature side skirts, rear diffuser and rear wing all offered by PUR. Wheels PUR RS09, 20×9, 21×12.5 | Brushed, Electric Blue Suspension PUR Adjustment Lowering Arms Exterior PUR Aero V2 Carbon Fiber Front Lip PUR Aero Carbon Fiber Side Skirts PUR Aero Carbon Fiber Rear Diffuser PUR Aero Carbon Fiber Rear Wing.
Source: SR Auto