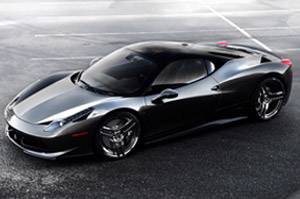 Ferrari 458 Italia is simply one of the best looking cars in the world. However, the SR Project Kiluminati moves the car to a next level.
SR Project Kiluminati Ferrari 458 Pure Five, because it was the work of collaboration between SR Auto Group and PUR Wheels.
The company "PUR Wheels" has contacted SR Auto Group in order to make this result happen. They had an idea for a wheel design which will pay homage to the past in a modern fashion. The idea in general consisted of using a three spoke wheel, which nowadays is considered to be old fashion. Nonetheless, we don't see the end-result as old fashioned, do we? And they took this chance! This is how the named "design 5ive", Project Kiluminati was born.