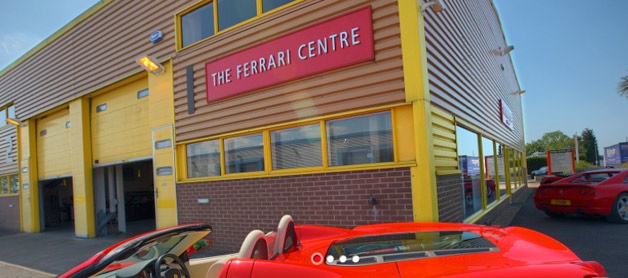 In 2008, a technician at The Ferrari Centre in Kent, England took a customer's Ferrari 348 TS for a test ride. The tech, Shane Harris, said he was told by the shop owner, Roger Collingwood, to "open her up" and do 100 miles per hour. So Harris opened it up on the A274 highway, and while he didn't reach 100 mph, he did get up to 80 – and then he crashed. After losing control of the car, Harris plowed into another car and then into a stand of trees.
According to the Telegraph, Harris was paralyzed by the accident and requires around-the-clock care. Now, he's suing Collingwood for damages. It was part of Harris' job to take cars for test drives before returning them to customers, but in this case, he says that his employers were negligent and that testing high-performance cars on public roads is "unsafe."
Collingwood has denied any wrongdoing, saying that all employees are instructed to never break the speed limit. The case goes to court next year.