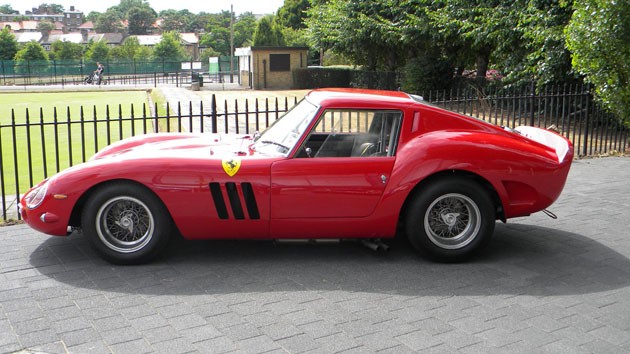 1965 Ferrari 250 GTO Evocazione
Practical considerations aside, cost no object, if you could have any car ever made, what would it be? We'd bet that a large proportion of you would be thinking of the legendary Ferrari 250 GTO. Unfortunately, cost is an object for the vast majority of us. And considering how the iconic GTO is one of the most valuable, most sought-after classic sportscars ever made, the overwhelming likelihood is that most of us – make that practically all of us – could never stand a chance of owning one.
It's only natural, then, that there should be replicas made. Scratch that – "tributes." But if you're going to replicate a GTO, you're not going to start with an old Firebird as your underpinnings. You're going to start with another classic Ferrari. Just one not quite as valuable.
That's what the owner in that other video did. And that's what you're looking at here. This 1965 Ferrari 250 GTO "Evocazione" started its life as a Ferrari 330 GT, and in 1993 was sent to Italy to have its chassis modified before being fitted with painstakingly handmade aluminum bodywork in the UK. Attention was paid to every detail, down to the gauges and Borrani wire wheels. And now it's up for grabs, courtesy of newly inaugurated auction house Historics at Brooklands. Once it crosses the block there on September 25, it's expected to fetch around