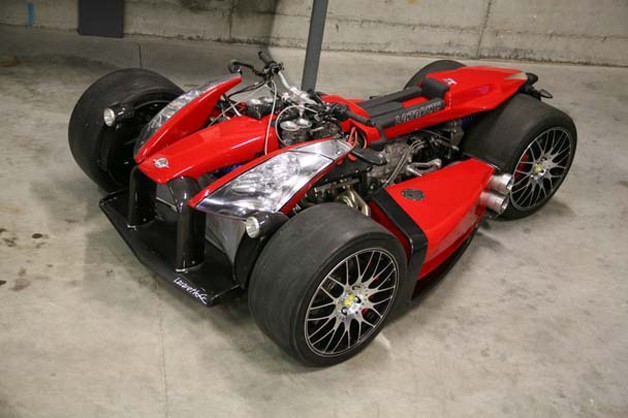 We really should just shut up and let the absurdity of this contraption sink in for a spell, but the details of the Lazareth Wazuma V8F are just to insane to leave unmentioned. A 3.0-liter Ferrari V8 lies at the heart of the newest Lazareth Wazuma, and the 250-horsepower lump is bolted to a six-speed manual transmission sourced from a BMW M3.
A set of 12.8-inch Brembo brakes help bring the blur down from speed. All told, the V8F tips the scales at a relatively portly 1,433 pounds, which is still light enough to scare your underwear inside out given the power on tap.
If you're looking for the best way to kill yourself on four wheels, this is likely it, but don't expect the assisted suicide to come cheap. The Lazareth Wazuma V8F will set you back just under $261,000 at current conversion rates. What can we say? This kind of twisted engineering doesn't come for free.