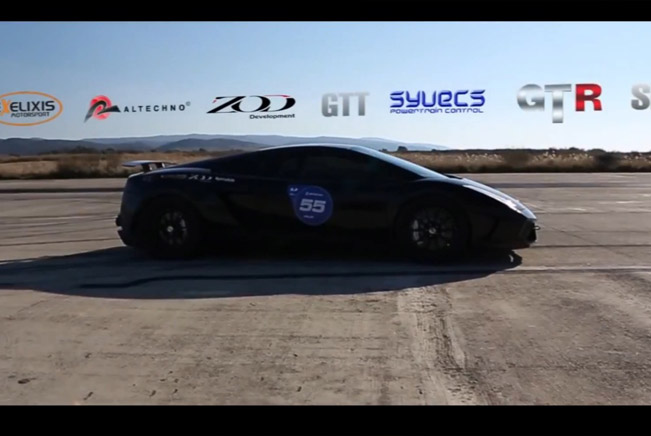 3rd place is held by Nissan GT-R R35 Mk.1 Switzer R1K-X Goliath with 1,700 HP (1,250 kW). Oleg B. managed to take the bronze with 402.23 km/h (250 mph).
2nd place is for Leonid V. and his Lamborghini LP570-4 Superleggera Underground Racing R2 / Altechno with epic 2,005HP (1,474 kW). He finished with 402.68 km/h (250 mph).
1st place is also for Leonid V. with Lamborghini Gallardo Nera Exelixis / GTR RT / ZOD / SPP / GTT / Altechno / Syvecs with 1,850HP (1,360 kW). The record for 2013 is 409.09 km/h (254 mph), which is just unreal.