TopGear Magazine Honours Ferrari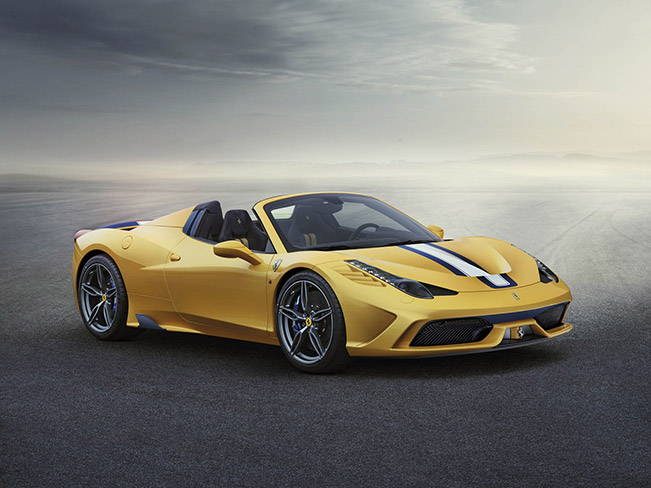 Ferrari has taken an impressive three plaudits in this year's special Awards Issue of the authoritative BBC Top Gear Magazine,  bringing its total tally to 16 over 12 years.
The 458 Speciale A, which is the Prancing Horse's most powerful ever spider, was named "Convertible of the Year". Commenting on the latest addition to the Ferrari range presented at the 2014 Paris Show, the magazine declared: "It's singular and superb and utterly magnificent. It's easily Top Gear magazine's Cabriolet of the Year. To drive this car in the blazing sun – the smells of the countryside whipping into the cabin and the Speciale's engine bouncing merrily around the hills above Maranello – is nothing short of magical." The 458 Speciale A is a very limited series open-top version of the 458 Speciale which won the title of "Supercar of the Year" in last year's awards.
The LaFerrari is lauded by James May because "I've driven the LaFerrari very hard around Fiorano, twice, and even I can handle it. That alone makes it my Car of the Year"; while Mr Montezemolo receives praise because "few people articulated the brand or understood how to manage its exclusivity and desirability better than di Montezemolo".
2014 Ferrari 458 Speciale A | 9 images
2014 Ferrari LaFerrari | 10 images
Source: Ferrari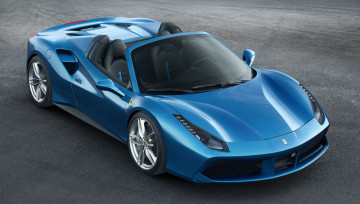 Ferrari 488 Spider is "Best...
Readers of Swiss car magazine "Auto Illustrierte" have voted the Ferrari 488 Spider first in the poll for "Best convertible car of the year 2016". The Ferrari 488...

Here you go, SF16-H!
A shortened nose, a tapered rear end and an intriguing red-and-white...