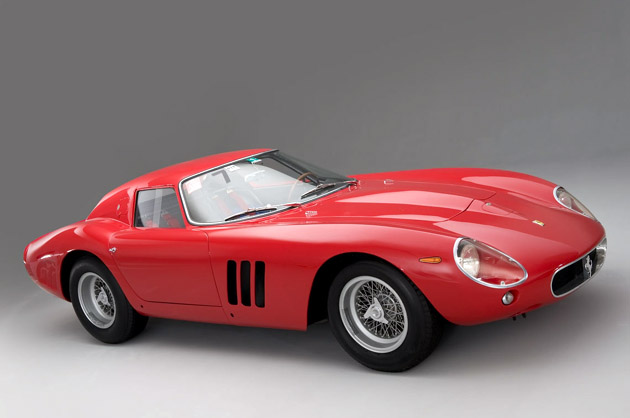 1963 Ferrari 250 GTO #4675GT

Very rarely does a Ferrari 250 GTO come up for sale, and if it does, you'll probably never hear about it. Most sales are done behind closed doors, and the amount of said transactions are almost never disclosed to the public. That's just part of the mystique behind the world's most valuable car, and it's partially why the cars are so coveted. Just 36 examples were built between 1962 and 1963, each still in existence and easily carrying an eight-figure price tag. A few years ago, a 250 GTO supposedly changed hands for nearly $30 million, but no one can completely confirm the rumor.
We will, however, have more details about the next sale of a 250 GTO. RM Auctions have announced that they will be doing a "private treaty sale" of 1963 250 GTO chassis #4675GT. The car has been in possession of its current Japanese owner, Yoshiho Matsuda, since 1996 (a low point for the value of the car compared to the high prices of the late 1980s), and it has an extensive racing history.
We saw the car at the Pebble Beach Concour d'Elegance back in 2004, and while its Series II bodywork isn't quite as stunning as earlier models, it's still an extraordinarily beautiful car. If you've got millions of dollars just sitting around, now is the time to break out the checkbook and buy your very own rolling piece of V12-powered Italian artwork. Hit the jump for the official press release from RM or click the high-res gallery below for a beautiful studio shot plus several of our photographs from our 2004 encounter with the car.