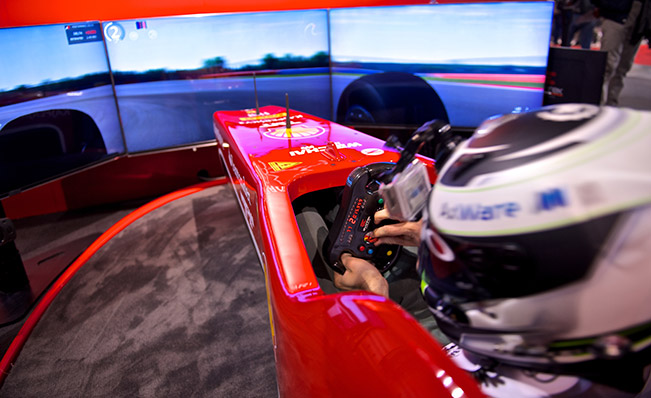 The Italian Grand Prix takes place at Monza on Sunday 7 September, but you can experience all the excitement in Maranello. Come to the Ferrari Museum to experience the race as though you are in the Scuderia pits and challenge Fernando Alonso and Kimi Raikkonen over the Monza track on the simulator. Or you can feel the excitement of carrying out a pit stop on a Ferrari Formula 1 car.
In the Museum, not only can you watch the race on television, you can also take to the track to challenge the Scuderia drivers in the latest generation Ferrari simulators, experiencing what it's like to drive a Formula 1 car. The simulation is incredibly realistic, with the cars jumping when you go over the kerbs and you really need to do that to set a good time at Monza, while you also need to be very sensitive on the accelerator and brakes.
Apart from learning more about the extraordinary story of the Maranello marque, visitors to the Ferrari Museum can also put on some Formula 1 mechanics' overalls and tackle a real tyre change, using a special car provided for these pit stops. It's a memorable experience to tell your friends about, or better still bring them with you on a special day like Italian Grand Prix Sunday.
Source: Ferrari