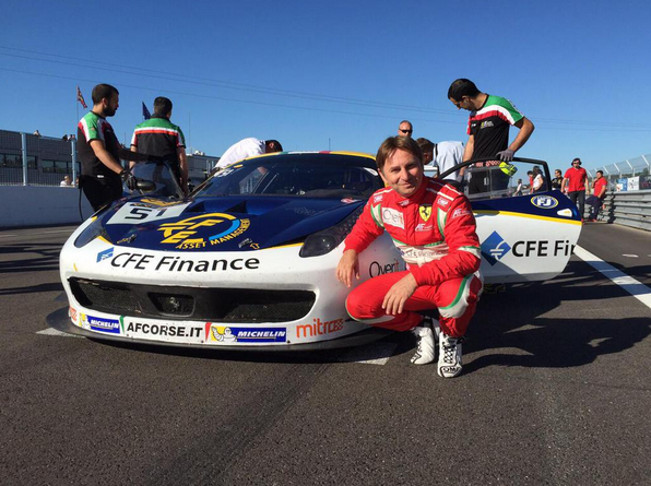 The Ferrari of the AF Corse team driven by Andrea Montermini, Mario Cordoni, and Marco Zanuttini earned third place overall and first place in the GTV1 category at the 4 Hours of Magny-Cours, second-last event of the VdeV Endurance championship.
The race. The three Ferrari drivers were long in contention for the overall win, which, in the end, went to the Pescarolo of the Speedreams Racing team driven by Bruno Poilpre and Renaldo Da Cunha who came ahead to the Ginetta of Team LNT driven by Morten Dons and Geddie Glunn.
Visiom. As for the standings' leaders, Ferrari drivers Jean-Paul Pagny, Thierry Perrier, and Jean-Bernard Bouvet, on car number 2 of the Visiom team, came in second in the category, behind their brand-mates of AF Corse and the Aston Martin of Brussels Racing driven by Tim Verbergt and Erwin Creed. The next event will be held from 6 to 8 November at the Estoril, in Portugal.
Source: Ferrari