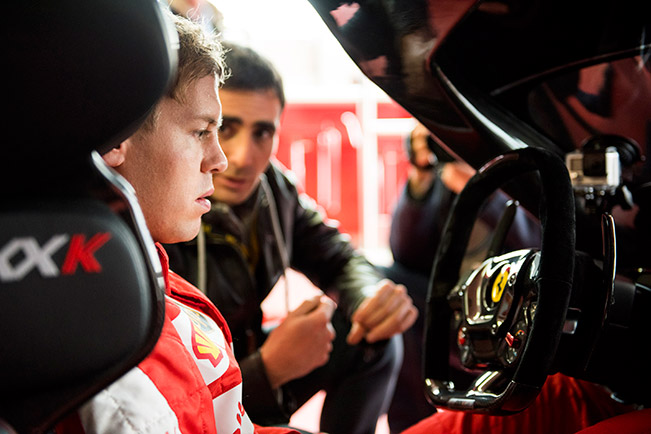 Vettel in the FXX K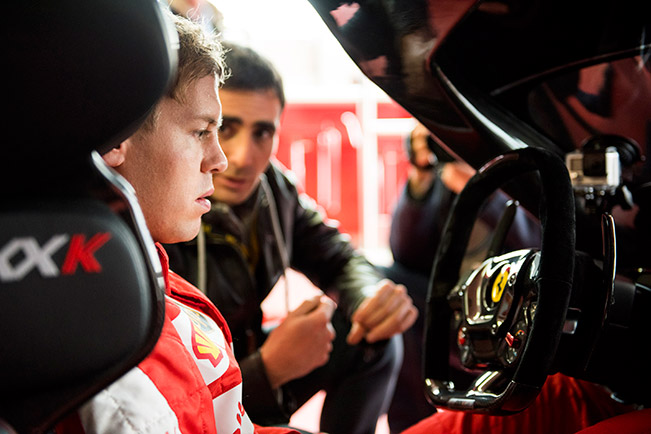 One thing is certain: Sebastian Vettel had some serious fun behind the wheel of the FXX K at Fiorano. The look on his face and his delighted exclamations ("Mamma mia! It goes like a rocket!") in this video say it all. Vettel took the wheel of the FXX K for a photo shoot for the next issue of The Official Ferrari Magazine. The four-times World Champion, of course, will be driving the SF15-T in the upcoming Formula 1 World Championship season.
Having spoken with engineer Marco Fainello and test-driver Raffaele de Simone, both of whom worked on the development of the new laboratory car, Vettel started lapping, quickly looking very much at home despite this being his first time in the FXX K. The German really pushed the car to the limit, only easing off for a single lap to let the brakes cool a little before upping the speed ante still further.
In the end, Sebastian declared himself more than satisfied with his experience with the car's 1,000-plus horses. You'll find all the details of the day in the Ferrari Magazine. But in the meantime, enjoy the video…
2015 Ferrari FXX K | 6 images
Source: Ferrari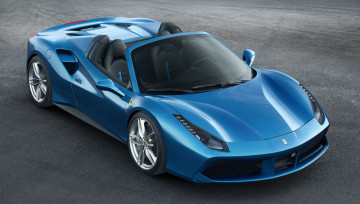 Ferrari 488 Spider is "Best...
Readers of Swiss car magazine "Auto Illustrierte" have voted the Ferrari 488 Spider first in the poll for "Best convertible car of the year 2016". The Ferrari 488...

Here you go, SF16-H!
A shortened nose, a tapered rear end and an intriguing red-and-white...