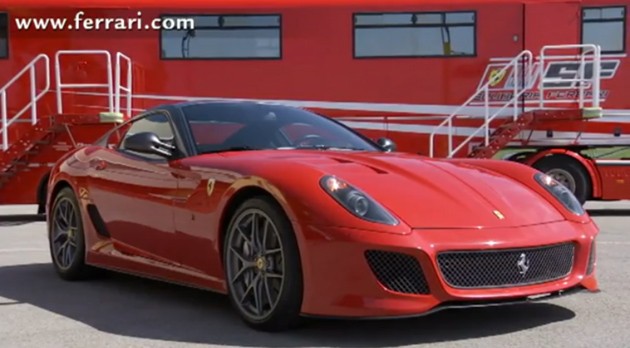 Ferrari 599 GTO at Mugello
When you're dealing with a car that packs 661 horsepower, the culmination of arguably the most exhaustive performance development program in the world, and the bragging rights as the fastest, most powerful roadcar ever built in Maranello, it doesn't take much to dramatize the results. Just the right driver and the right setting. The utopian pairing of Dario Benuzzi and Mugello ought to do the trick.
We're talking, of course, about the new Ferrari 599 GTO, the factory's veteran roadcar test driver (think Valentino Balboni wearing red) and the company's racing circuit north of Florence. The car was revealed online less than a month ago and live in Beijing a couple of weeks since. The driver we had the chance to meet during the California launch a couple of years back. And the track will be immediately recognized to anyone who's ever turned a lap on Forza. Follow the jump to see them come together.
[Source: Ferrari]