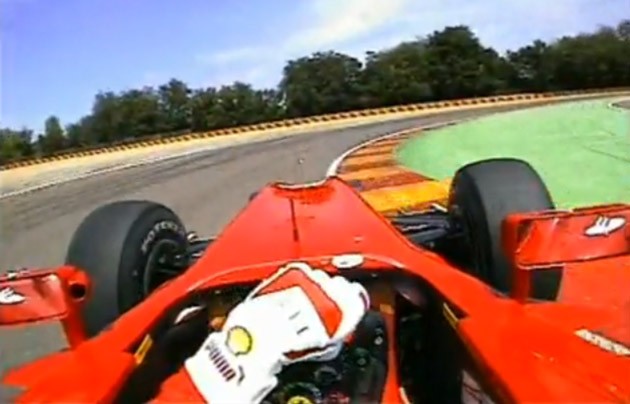 Fernando Alonso takes the Ferrari F10 around Fiorano
The Nuclear Test Ban Treaty may have made the world a better place, but the test ban in place in Formula One has had some other rather interesting effects. Take Jaime Alguersuari, for example, who was racing in actual grands prix before getting a chance to actually test out the machinery. Or Michael Schumacher, who had to sharpen his skills in a GP2 car before coming out of retirement. Or in this case, Fernando Alonso, who had never even lapped Ferrari's iconic private Fiorano test track… until now.
Ferrari took advantage of a loophole in the regulations that allows teams to run their cars during the season for "promotional purposes." So in order to test the revisions that the Scuderia made to its F10 racer in advance of this past weekend's European Grand Prix, and allow their two-time world champion to get some track time at Fiorano, Ferrari had to release this clip. Follow the jump to watch the video from inside the cockpit, and consider the team suitably promoted.