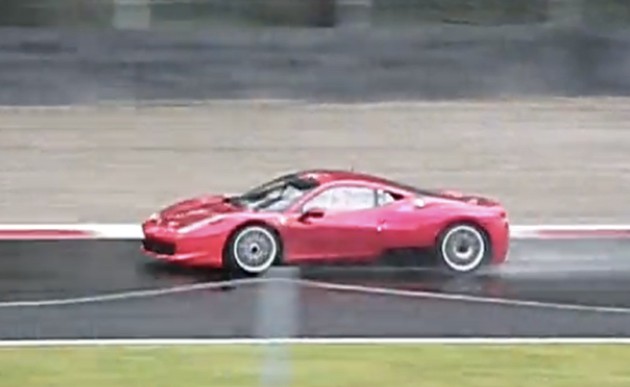 Ferrari 458 Italia Challenge at Monza
Even though Ferrari hasn't given the official word, it's clear that the automaker is working on a hardcore 458 Italia Challenge prepped for race duty. We first spied the car in May, and now we have video of the beastly Ferrari ripping off some test laps at Monza with a couple of 430 GT2s in tow. Nothing like the sound of race-spec Ferraris to enhance your day.
Visually, not much has changed since we first saw the 458 Challenge, and while we expected to have already heard the full details about Ferrari's newest stunner, it appears that the full kit of information won't be released until later this year (in Paris, perhaps?). Consider us on the edge of our seat.