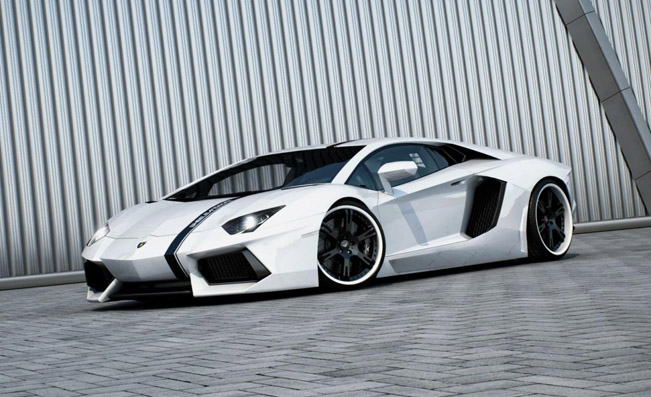 Wheelsandmore has announced an upgrade program for the Lamborghini Aventador.
The performance upgrades include a carbon fiber airbox, remapped ECU and a stainless steel exhaust system with adjustable valves. As a result, the V12 6.5-liter normally-aspirated engine now develops 777 HP (579 kW) and 553 lb-ft (750 Nm) of torque, from the standard 690 HP (515 kW) and 690 Nm (509 lb-ft ).
This white Aventador rolls multi-piece 6Sporz2 forged alloys with white rims and black centers, measuring 20″ at the front and 21″ at the rear wrapped in Pirelli tires. The only styling change is a black stripe running across the supercar's length.