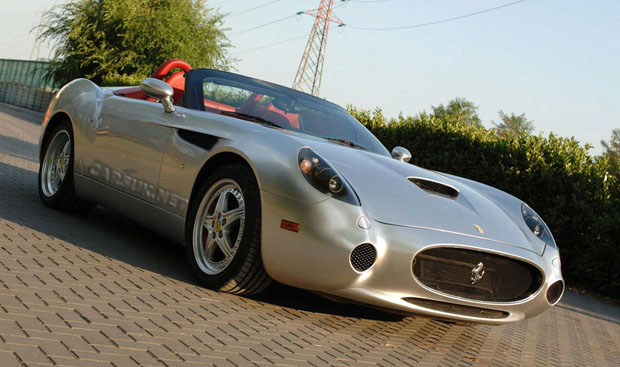 When Ferrari took the wraps off the 550 Maranello in 1996, it represented an important step in the company's evolution. Replacing the aging F512M (nee Testarossa), the 550 Maranello marked a shift back to front-engine V12 GTs for Ferrari – the niche market for which the company became known. But if the 550 Maranello was a pivotal product for Ferrari, the 550 Barachetta Pininfarina was even more desirable.
Characterized by its open-top format with rear cowling and leather-trimmed roll hoops, Ferrari only made 448 examples of the open-top 550 before the model line was replaced by the 575M. Another 559 drop-top Superamericas were built on the 575M's basis, but the rarest example was the solitary 575 GTZ built by Zagato for one Yoshiyuki Hayashi, an avid Ferrari collector in Japan.
For better or worse, the window of opportunity that, for a time, allowed coachbuilders like Zagato to create specials like the 575 GTZ is now closing, with Ferrari's own customization program bringing the carrozzeria tradition back to the Maranello gates – to the exclusion of others. But not before the Milanese design house gets in one last hoorah, celebrating the 90th anniversary of the first such collaboration between the two Italian houses of rolling style.
Taking five pristine examples of the aforementioned 550 Barachetta as their basis, the 550 GTZ borrows the shape from Hayashi's 575-based coupe and gives it a roadster body style. There's no word on whether any modifications have been carried out on the coupe's mechanicals, but the rolling stock appears to have carried over unchanged if that's any indication.