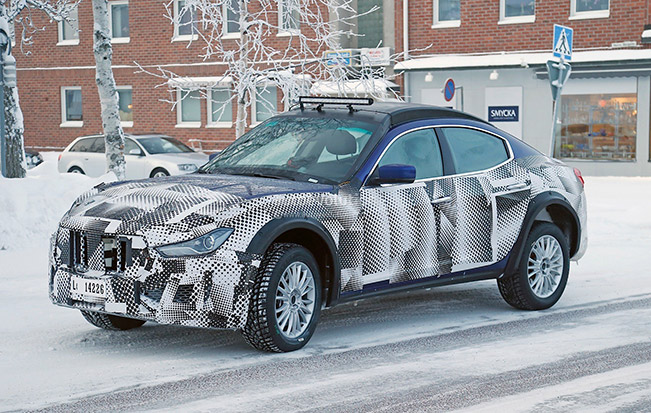 2016 Maserati Levante Test Mule Parked in Scandinavia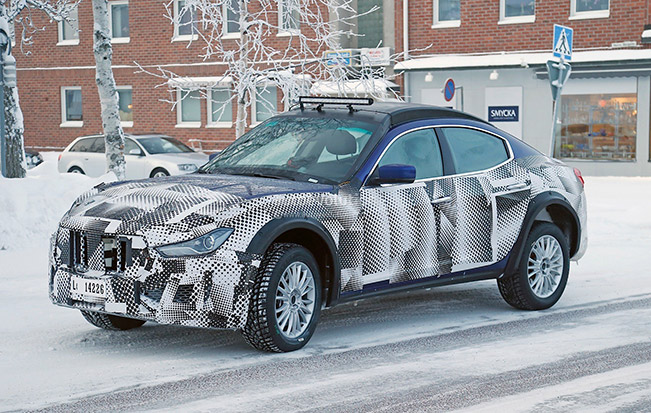 Even though Maserati actually showed a stunning concept SUV that looked ready for production, the Kubang, engineers are continuing to hide their work using the test mule they based on the Ghibli sedan. Modifications have elongated, widened and lifted the model slightly, as well as giving it a misfiling roof.
With Jaguar is officially revealing the name of its first crossover as "F-PACE" this week, the new reality of an auto industry where everybody makes SUVs has hit hard. Of course, the The Levante won't compete against Jaguar's model, but against the extremely popular Porsche Cayenne, which most consider the benchmark.
Powertrains will be quite similar to the ones offered by the Ghibli and Quattroporte, meaning that base engine will be a 350 hp V6, followed by a 425 hp model of the same cylinder arrangement. One top-end V8 performance model is also planned, using 560 hp of twin-turbo might borrowed from the Quattroporte GTS to battle Porsche's Cayenne Turbo models.
In Europe, we expect the bulk of sales to come from the three diesels which are going to be available in combination with all-wheel drive, delivering 250, 275 or 340 hp.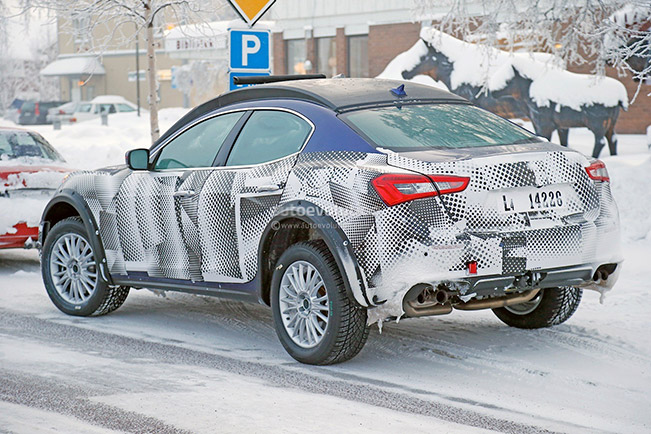 Like we mentioned, the styling will be based on the Kubang concept and will have absolutely nothing in common with this weird jacked up sedan. But you never know; remember the Volvo S60 Cross Country they showed in Detroit this week?
Because the Kubang was based on a Jeep Grand Cherokee, it was widely speculated at the time of its debut (2011) that Maserati would actually just re-body an American SUV. However, that later proved to be wrong, as Ferrari started development of what we now know as some of the most awesome-sounding engines in the premium market, followed by an announcement that the Levante SUV would be 100% Italian in terms of platform.
Source: autoevolution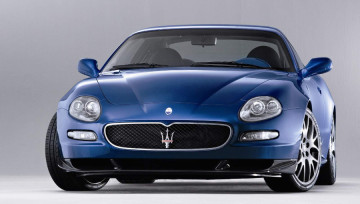 Maserati GranSport MC Victory 2006
To celebrate winning the 2005 FIA GT Manufacturers' Cup, Maserati has launched a new limited edition model of the Maserati GranSport. The Maserati GranSport MC Victory...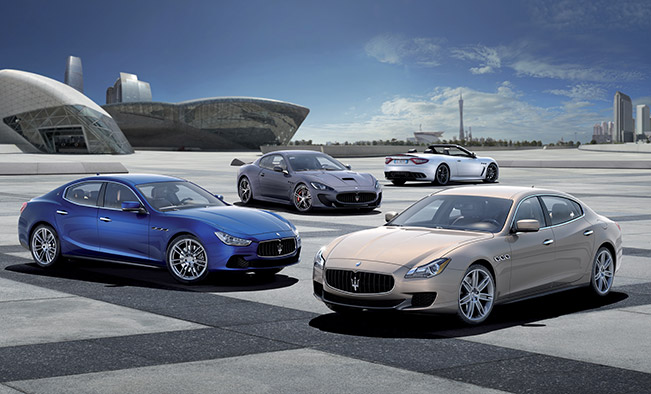 Maserati Announce the...
'The Maserati 100' – a definitive list of Britain's most...