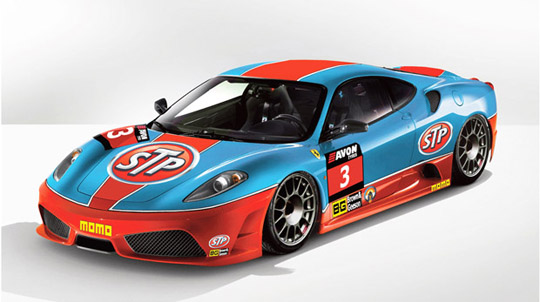 Chad Racing STP Ferrari 430 Scuderia GT3 – Click above for high-res image
Fans of classic racing liveries were elated when Aston Martin brought Gulf racing back on its Le Mans challengers. Now we've got another classic scheme on our hands, courtesy of STP.
The iconic American motor oil company has sponsored such notables as Graham Hill, Jim Clark and Mario Andretti, but is most commonly associated with Richard Petty's stock cars. This year, however, the livery will be coming back on the GT3-spec Ferrari 430 Scuderia shown. It's being fielded by Chad Racing in the British GT Championship and driven by Daniel Brown and Chris Hyman, the former a highly rated rookie driver in open-wheels. Details in the press release after the jump.