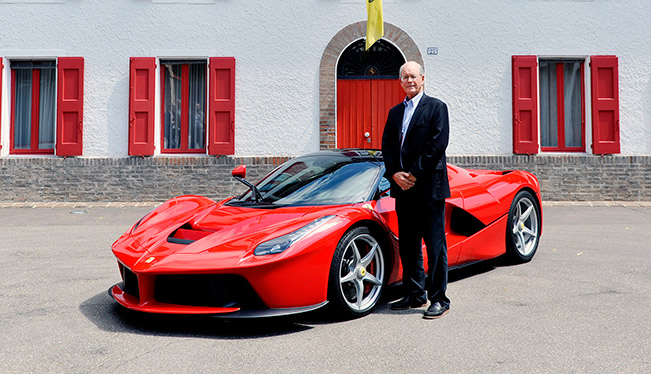 Mister NASCAR visits Maranello
A very special guest came through the famous gates at Maranello today. James Carl "Jim" France, the son of NASCAR founder, Bill, Executive Vice President of the...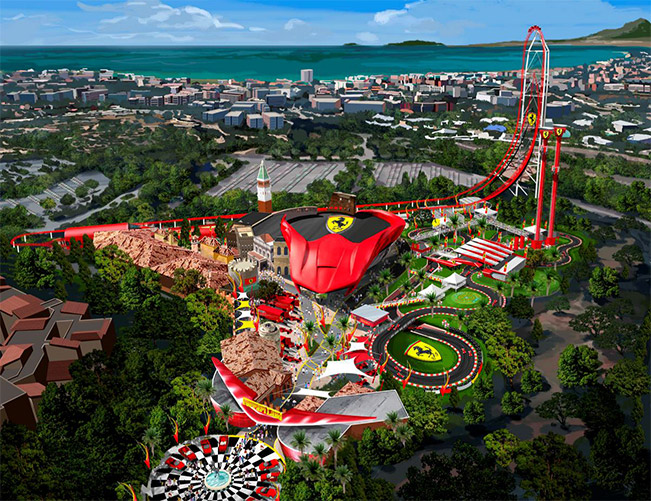 Ferrari Land First Stone Ceremony in...
The President of Catalonia, Artur Mas, President of PortAventura Resort, Arturo Mas-Sardá, Team Principal of Ferrari F1 Team, Maurizio Arrivabene and the Ferrari F1 Team...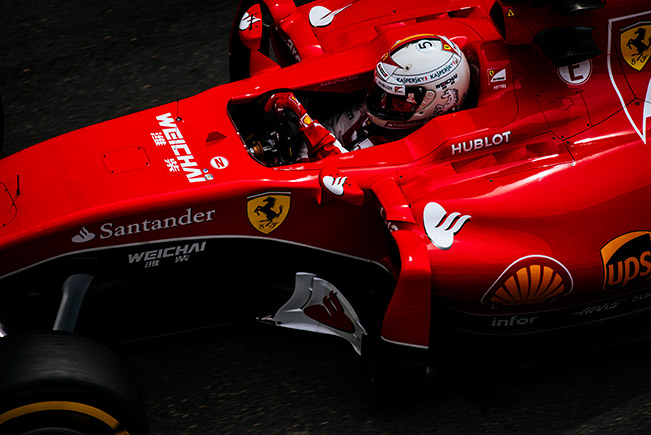 Monaco Grand Prix – Vettel Runner-Up
Sebastian Vettel finished the Monaco Grand Prix in second place. The German spent all 78 laps in the slipstream of Nico Rosberg's Mercedes, managing to get ahead of...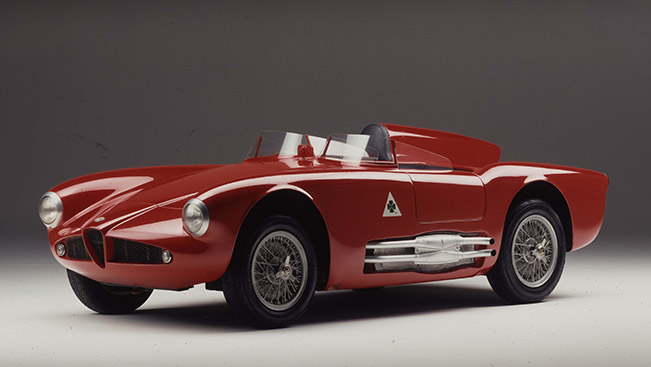 Alfa Romeo Queen of the Mille Miglia...
As the Gold Sponsor, Alfa Romeo will participate at the 2015 edition of the historic commemoration of the Mille Miglia, the "most beautiful race in the world" - according...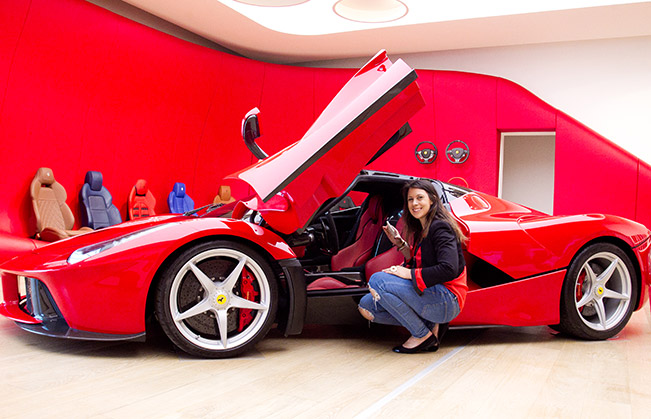 Marion Bartoli Visits Maranello
The French 2013 Wimbledon and Grand Slam singles title holder and winner of eight WTA titles, Marion Bartoli, took in a tour of the Ferrari factory on a recent visit to...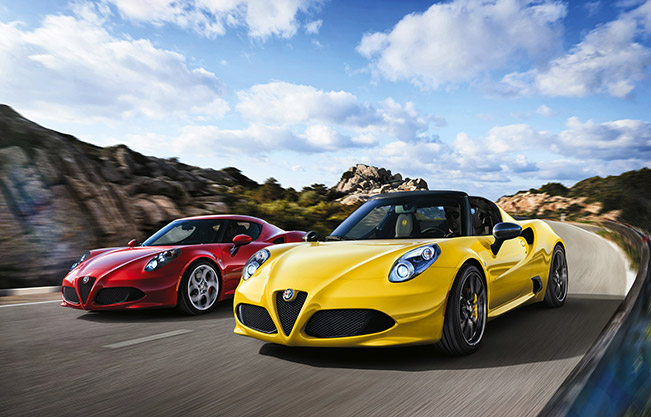 2016 Alfa Romeo 4C Spider
The new Alfa Romeo 4C Spider will make its European debut alongside the latest Alfa Romeo 4C Coupé during the press preview day of the Geneva Motor Show on March 3 2015....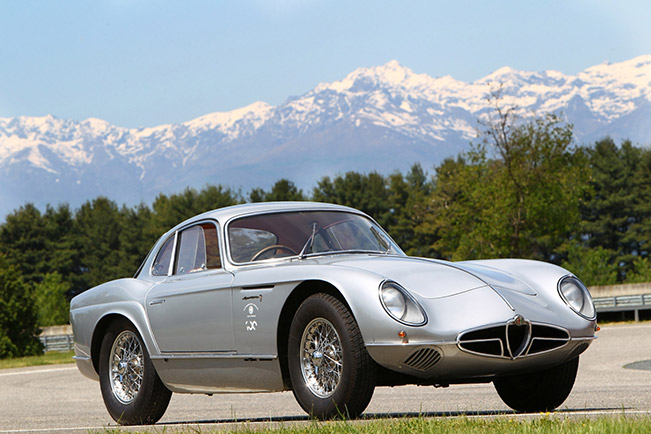 Alfa Romeo 2000 Sportiva in Bremen
The "Bremen Classic Motorshow", from 6 to 8 February, will be opening the 2015 classic car show season. Visitors to pavilion 5 may admire the special "Eleganza italiana"...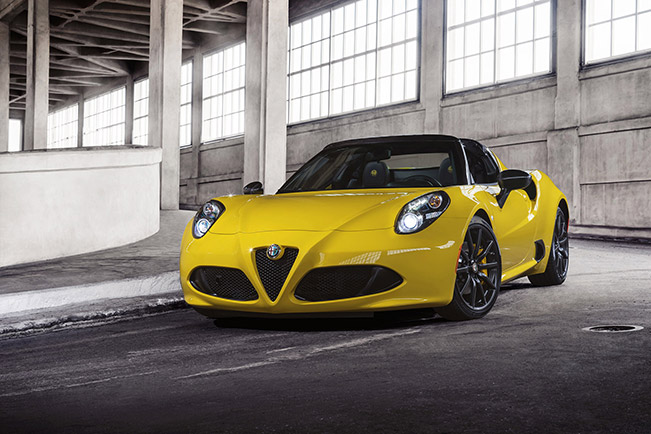 World premiere: All-new 2015 Alfa Romeo...
Adding to the Alfa Romeo brand's legendary racing history and the exciting experience of open-air motoring, the all-new 2015 Alfa Romeo 4C Spider debuts...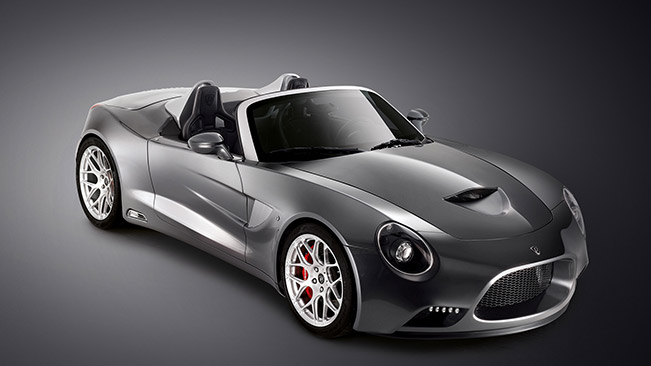 Puritalia 427 [VIDEO]
The Puritalia 427 is inspired by the classic body shapes of the iconic roadsters of the swinging sixties, updated by modern style and enhanced by the...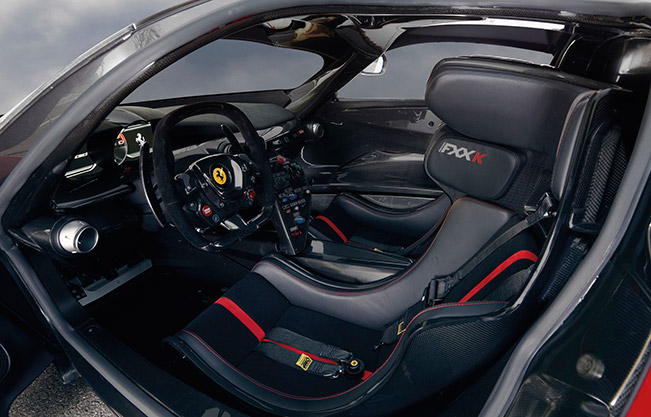 Ferrari FXX K – World Premiere in...
Ferrari's new FXX K research and development programme receives its world premiere next weekend at the Yas Marina Circuit in Abu Dhabi. The laboratory-car is...

Ferrari Racing Days Celebrates at...
Ferrari celebrated another fantastic Ferrari Racing Days at Silverstone this weekend, with some incredible on-track displays from the F1 Clienti and XX...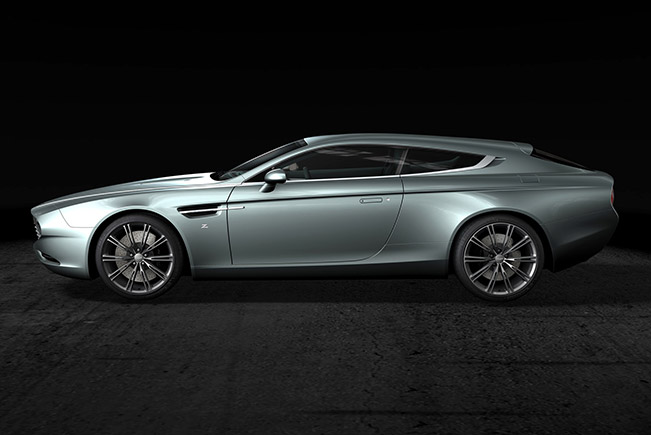 Zagato Atelier Announces The World...
For Zagato, 2014 is a very important year . It commemorates 95 years of continuous activity, innovative design and three generations of Zagato family...
1969 De Tomaso Mangusta
An immaculate 1969 De Tomaso Mangusta, a true icon of automotive design, will set pulses racing at Historics' auction on August 30th. Thanks to a...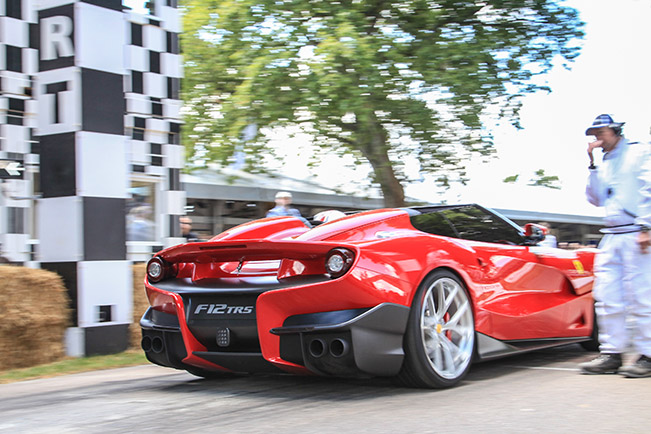 Ferrari at The Goodwood Festival of...
Once again, another Festival of Speed has come to an end. Ferrari fans will have numerous memoirs on which to reflect before next year's event kicks off. Many stunning...