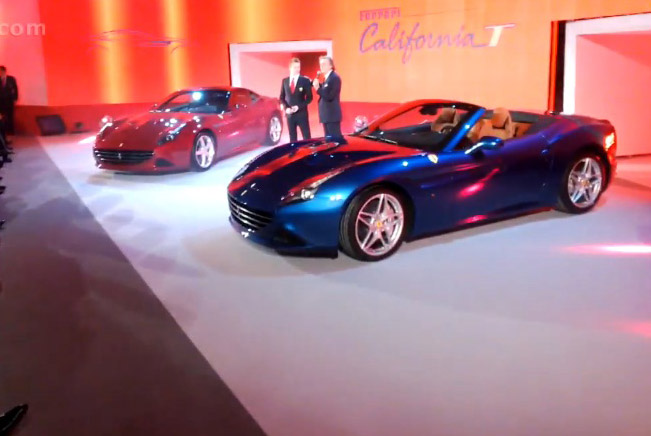 Ferrariworld has published on Youtube an interesting video with the official premiere of the California T (convertible). The sports car is quite impressive and now we can see more details from it thanks to a Google Glass video.
No official information about the vehicle has been released by the Italian manufacturer, yet, but it will be powered by a 3.8 liter V8 with 552HP (406 kW) taken from Maserati Quattroporte.
Take a seat in the front row amongst the guests invited to its World Premiere, get on board of the new 8-cylinder beast from Maranello and discover it as never before.
Enjoy!