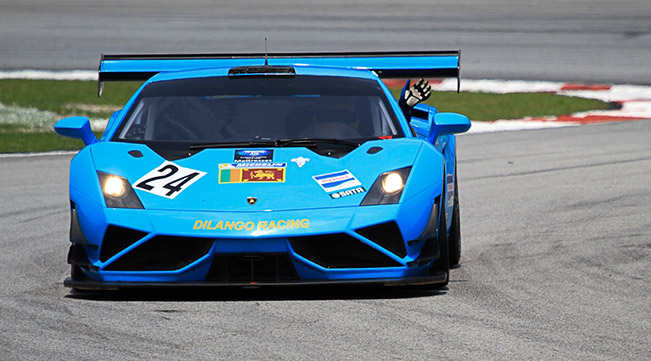 From East to West, the Lamborghini Gallardo GT3 seizes the opening rounds of the Malaysian Super Series in Sepang (MAL) and of the Pirelli World Challenge held in St. Petersburg (USA).
Last March weekend to remember for Automobili Lamborghini with Dilantha Malagamuwa (CLM) and Tomas Enge (CZE) that brought their Gallardo on top podium steps.
Sant'Agata Bolognese, 1st April 2014. Double for Dilantha Malagamuwa in the first (out of five venues) of the Malaysian Super Series, F1 Gp support race in Sepang. The driver from Sri Lanka, at the wheel of his Lamborghini Gallardo GT3 FL2, claimed both races recovering after minor mistakes at the start of both. A one-two that makes him the man to beat for the 2014 Title.
Impressive driving in St. Petersburg for the Pirelli World Challenge new entry, Tomas Enge. Also for the Czech driver, with his Gallardo GT3 FL2, the win came after an astonishing recover from tenth place where he slipped at the start. On the street circuit of just more than 3 km in Southern Florida, Enge managed to set an unparalleled pace, claiming first under the chequered flag.
Source: Lamborghini