Ferrari 430 VS Audi R8 – REV BATTLE
My FB fan page: www.facebook.com Visit www.autoblog.nl for the latest news about the world of the cars watch this in Full HD 1080p A fantastic Rev Battle in the city centre of London between a Ferrari F430 and a tuned Audi R8 V8. You can see and hear the starting up of the supercars, a revving battle and then two little accelerations.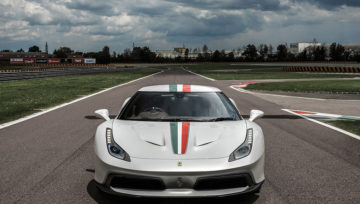 Ferrari 458 MM Speciale
Ferrari has unveiled its latest One-Off creation during the car's first shakedown on the Fiorano circuit in the hands of Ferrari's chief test driver Dario Benuzzi and the...

2017 Fiat 124 Spider...
Since the introduction of the Fiat 500 Abarth at the 2011 Los Angeles...