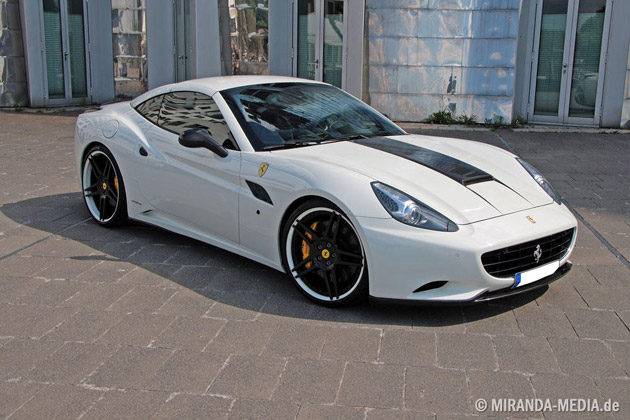 Anderson Germany Ferrari California
You have to admire the automotive scene in Germany. Despite its somewhat small geographic size, Bavaria seems to have more tuners per capita than just about any other nation in the world. We tend to count Anderson Germany among the best and brightest of that group, thanks largely to the company's work with various Ferrari products. The tuner has just finished tidying up the details on its latest project, and the final result is plenty mouthwatering. Anderson Germany started with a base Ferrari California, decided that plenty-fast wasn't swift enough, so it proceeded to yank a full 515 horsepower out of the 4.3-liter V8. We like these guys.
That extra 55 horsepower arrives courtesy of an ECU reflash and an all-new tri-mode stainless steel exhaust system. The pipes are built with a special valve that can be adjusted depending on how much of a menace to society you feel like at that particular moment. The company also bolted on a set of 21-inch wheels up front and 22-inch rollers out back and installed a new suspension control module that can allow the car to be lowered up to 1.3 inches. Anderson Germany isn't saying how much it would cost to convert a standard California into the beast you see above, but we're guessing it's not cheap. Hit the jump for the press release.