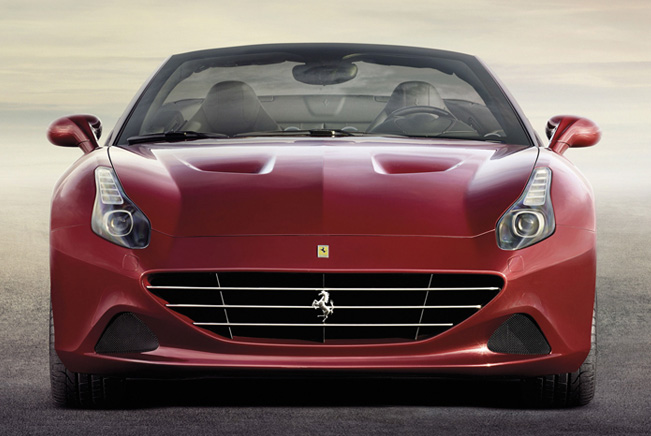 Ferrari is currently exhibiting 2014 California T, which comes not only with some new interior and exterior elements, but an all-new turbocharged V8 engine. This means, that the Italian manufacturer has returned to turbocharging era since the F40, which was slashed in 1992.
The engine is a 3.8 liter turbocharged V8 – 560HP (412 kW) and 755Nm (556 lb-ft) of torque. 0-100 km/h in 3.6 seconds, 0-200 km/h in 11.2 seconds and a top speed of 316 km/h (196 mph). The California T Facelift boasts 15% improved fuel consumption and 20% less CO2 emissions.
There is also a new suspension including new springs and dampers, along with an improved F1-Trac traction control system and reworked carbon ceramic brakes.
The exterior features some elements from FF and F12 Berlinetta, while the interior boasts leather Frau sport seats and a new center console. There is also a 6.5" touchscreen display and a super-powerful 1,280 WATT JBL Professional sound system with 12 speakers and a 16-channel amplifier.