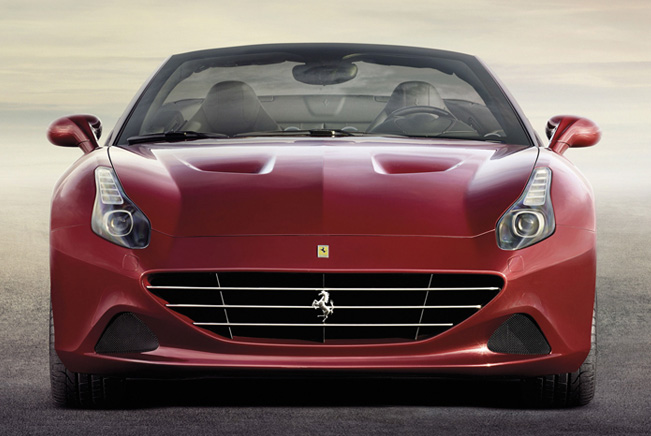 Ferrari California T – Back to the Roots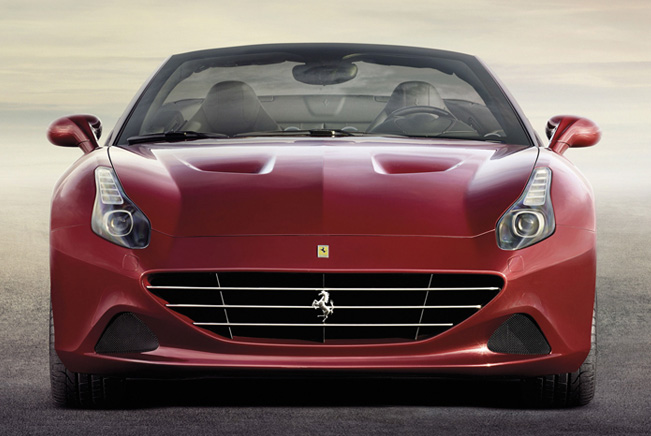 Ferrari is currently exhibiting 2014 California T, which comes not only with some new interior and exterior elements, but an all-new turbocharged V8 engine. This means, that the Italian manufacturer has returned to turbocharging era since the F40, which was slashed in 1992.

The engine is a 3.8 liter turbocharged V8 – 560HP (412 kW) and 755Nm (556 lb-ft) of torque. 0-100 km/h in 3.6 seconds, 0-200 km/h in 11.2 seconds and a top speed of 316 km/h (196 mph). The California T Facelift boasts 15% improved fuel consumption and 20% less CO2 emissions.

There is also a new suspension including new springs and dampers, along with an improved F1-Trac traction control system and reworked carbon ceramic brakes.
The exterior features some elements from FF and F12 Berlinetta, while the interior boasts leather Frau sport seats and a new center console. There is also a 6.5" touchscreen display and a super-powerful 1,280 WATT JBL Professional sound system with 12 speakers and a 16-channel amplifier.
Ferrari California T | 10 images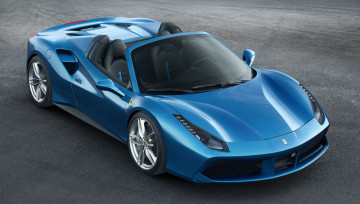 Ferrari 488 Spider is "Best...
Readers of Swiss car magazine "Auto Illustrierte" have voted the Ferrari 488 Spider first in the poll for "Best convertible car of the year 2016". The Ferrari 488...

Here you go, SF16-H!
A shortened nose, a tapered rear end and an intriguing red-and-white...