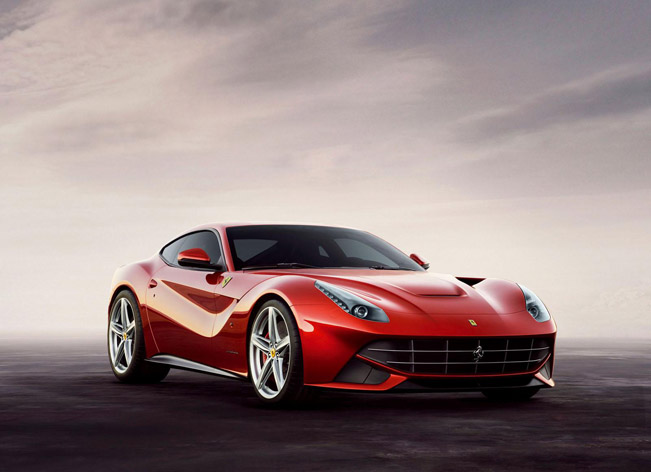 In response to the devastation caused by Hurricane Sandy last week, Ferrari will donate the proceeds from auctioning the first F12berlinetta in the U.S. market to the American Red Cross to support the organization's relief efforts in the affected area. The auction will take place on November 17th 8:00 p.m. CST at the Formula 1 United States Grand Prix in Austin, TX. Interested bidders who will not have the opportunity to attend this auction, should contact their local Ferrari dealers.
In addition, for the Prancing Horse's passionate clients and fans interested in supporting this initiative, Ferrari created a special contribution page jointly with American Red Cross, https://american.redcross.org/ferrari where Ferrari tifosi can directly make a contribution to the Red Cross.
Hurricane Sandy hit close to home for Ferrari North America, whose headquarters are based in Englewood Cliffs, N.J. Marco Mattiacci, CEO and President, Ferrari North America, says, "Here at Ferrari, we have experienced and seen the devastation that Hurricane Sandy has caused in the affected area first hand. We want to use our event next week at Formula 1 in Austin to give back to our local community by auctioning the F12berlinetta."
Across the globe, Ferrari has been consistent in auctioning vehicles to help provide disaster relief and charity with incredible results. Following an earthquake in Italy, Ferrari put a rare 599XX Evo up for auction to benefit the victims in Emilia Romagna region in May of this year, raising almost $1.8 million. Ferrari also raised almost $1 million in 2011, when it auctioned a Ferrari FF to support the victims of the 2011 tsunami in Japan.
Praised as the most powerful production car in the history of the Prancing Horse, the F12 berlinetta was debuted at the Concours d'Elegance of Pebble Beach earlier this year and will be available in the U.S. during the second quarter of 2013 with a base MRSP of $315,888.
Mr. Mattiacci added, "The F12berlinetta is already in high demand and we expect the auction to yield a significant contribution to storm relief."