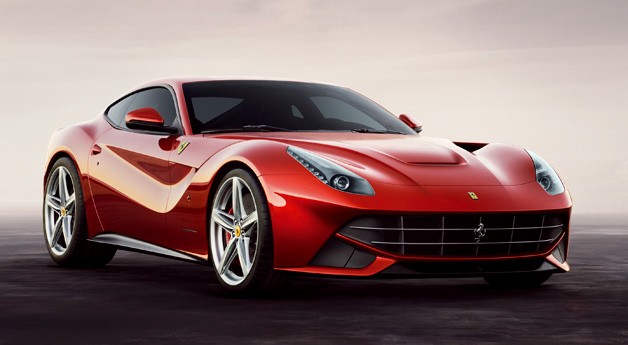 Three words: Fastest. Ferrari. Ever.
While the "F12berlinetta" F12 Berlinetta may have a name seemingly designed to drive English teachers (and website editors) insane, the 740-horsepower V12 is just plain demenziale. Making 509 lb-ft of torque, it's enough to propel the 3,362-pound car from 0-62 mph in just 3.1 seconds and 0-104 mph in 8.5 seconds, according to Ferrari. Of course, the true measure of any Prancing Horse is the lap around Fiorano, which the Maranello automaker says can be completed in just 1:23. (The previous record-holder was the 599 GTO at 1:24, while the Enzo clocked in at a leisurely 1:25.)
Ferrari says the new F12 Berlinetta has a lower and more rearward center of gravity thanks to a redesigned suspension and gearbox, with 54 percent of the weight resting over the rear tires. A 0.299 Cd and 76 percent more downforce allows a top speed of over 211 mph.