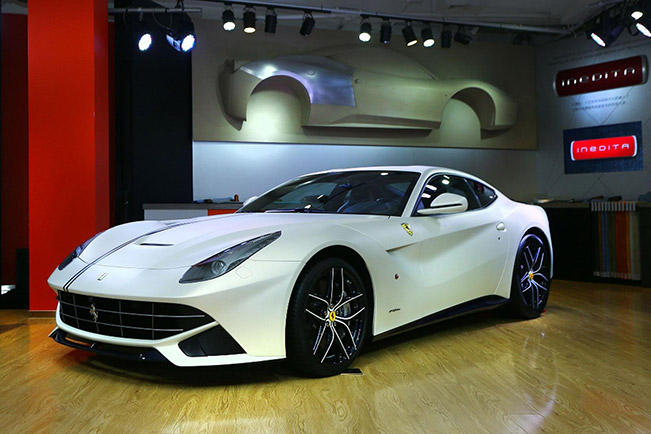 Ferrari F12 Berlinetta Polo and FF Dressage Editions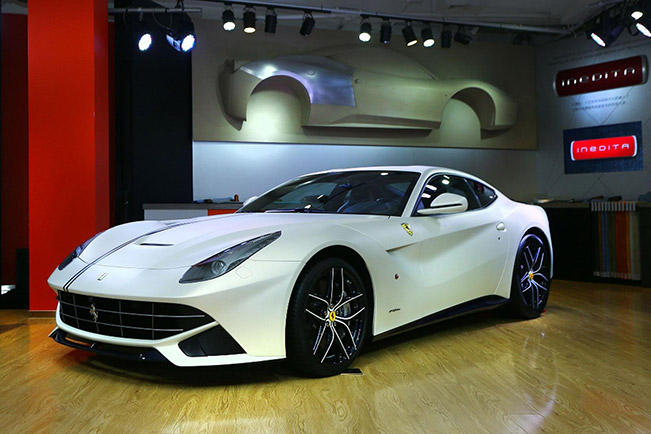 Ferrari's first Tailor-Made Centre in Asia Pacific opens in Shanghai, China, to provide exclusive tailor-made service to Ferrari owners. The brand-new centre is located on West Beijing Road, one of the most prosperous areas in Shanghai, with world-class facilities and provide the best services to create bespoke Ferraris through unique combinations of the many options available. Mr. Edwin Fenech, President and CEO of Ferrari Greater China unveiled the Tailor-Made Centre which marked another new milestone for Ferrari in the Asia Pacific.
To celebrate the opening of this new centre, Ferrari designed two special Tailor-Made V12 flagship models to share the legendary brand spirit in Chinese cultural way – F12berlinetta Polo Edition and FF Dressage Edition, with the Year of the Horse logo on the steering wheel and centre console. These two tailor-made models are inspired by horse racing, which was originated from the historical noble sports in Europe, perfectly integrating with the art of Ferrari Tailor-Made service, representing the unique and renowned heritage of the prancing horse in terms of elegance and passion in speed.
The F12berlinetta Polo Edition in the newly decorated Tailor-Made Centre is under spotlight during the opening ceremony. Inspired by the polo, this V12 sports model is customized to showcase the power and speed. The body is painted in the colour of Bianco Italia Opaco with special design of navy blue racing stripes on the bonnet, demonstrating the authentic Ferrari's racing DNA in typical Italian style. The interior is particularly consistent to the exterior theme with paralleled racing lines on the high-quality leather upholstery. Carbon-fibre elements are well interpreted for the sports sense of this F12berlinetta.
FF Dressage Edition is inspired by the elegant equestrian sport. It is painted in Black Piano Nero while the cabin is trimmed with reddish saddle brown leather. The grid-pattern sewing style in the front seats makes it more comfortable and composing during the ride, which is essential for a versatile 4RM GT car.
"Each Ferrari is unique. Ferrari's customization tradition began in 1950's when the brand just started." said Mr. Edwin Fenech, "the Greater China is the second largest market for Ferrari, the Tailor-Made service will provide top-class services to our exclusive customers with unique luxurious experiences, perfectly meet the growing demands of more creative personalization among Chinese customers."
Ferrari F12 Berlinetta Polo and FF Dressage Editions | 4 images
Source: Ferrari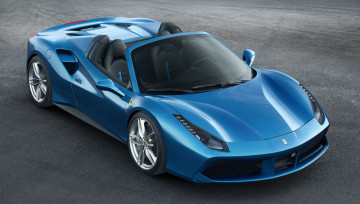 Ferrari 488 Spider is "Best...
Readers of Swiss car magazine "Auto Illustrierte" have voted the Ferrari 488 Spider first in the poll for "Best convertible car of the year 2016". The Ferrari 488...

Here you go, SF16-H!
A shortened nose, a tapered rear end and an intriguing red-and-white...