Ferrari F12 Berlinetta Sound and Accelerations!
Facebook: on.fb.me Twitter: twitter.com I have filmed one of the very first Ferrari F12 Berlinetta driving on track! Video shows a couple of loud full throttle accelerations, fly bys and loud downshifts, even a few slow drive bys where you can admire the design of the car.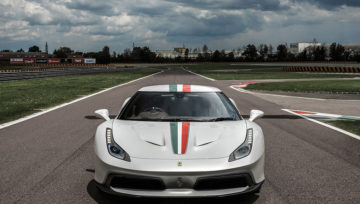 Ferrari 458 MM Speciale
Ferrari has unveiled its latest One-Off creation during the car's first shakedown on the Fiorano circuit in the hands of Ferrari's chief test driver Dario Benuzzi and the...

2017 Fiat 124 Spider...
Since the introduction of the Fiat 500 Abarth at the 2011 Los Angeles...