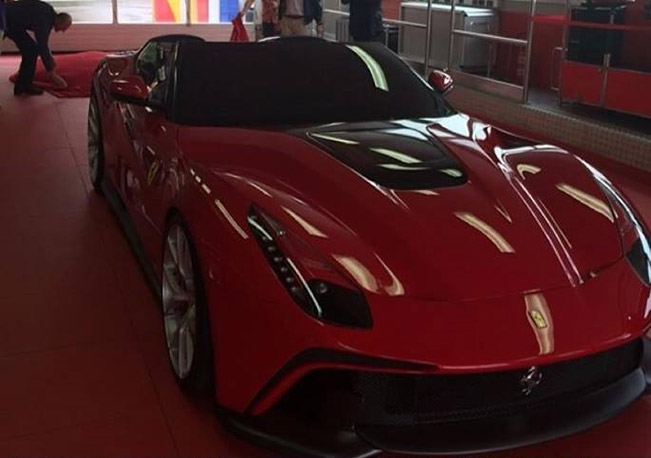 The Ferrari F12 TRS is a one-off supercar based on the Berlinetta that is said to come with a very big price tag.
According to Jalopnik, the new Ferrari custom car is said to have cost its owner US$4.2 million ($4.47m), and for that expenditure it reportedly sees a number of styling and mechanical changes over the F12 Berlinetta upon which it is based.
Images published by TheSupercarKids show the car's double-humped rear-end and targa roof, while its front end boasts a plough-like bumper bar with boomerang-shaped splitters.
The car is rumoured to be fitted with a Formula One-style KERS (Kinetic Energy Recovery System) hybrid drivetrain, though no official details have been released about its go-fast bits.
No details about the car's owner have been made public at this point in time, but it could well be that the new one-off supercar will make its way to a celebrity's garage. Ferrari has been busy with one-off projects recently, including the Ferrari SP EC for Eric Clapton.
The name has not been confirmed, either, though Ferrari did register the below trademark with the Italian government last week.
Source: Ferrari