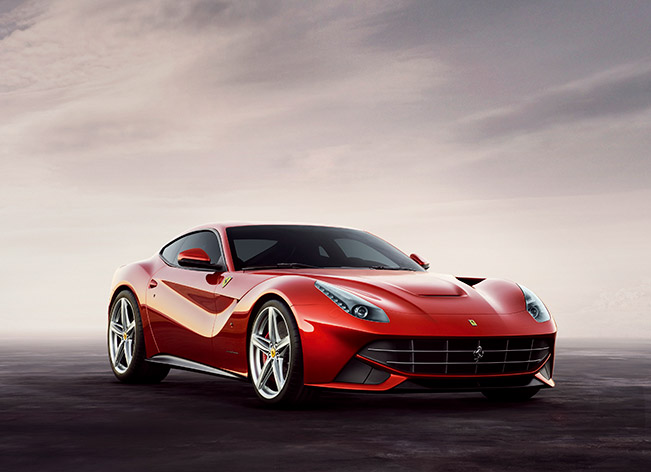 The Ferrari F12berlinetta has been awarded the Compasso d'Oro (Golden Compass), one of the oldest and most prestigious international design accolades. Accepting the award on behalf of Ferrari in the Officine Ansaldo exhibition hall in Milan last night was Ferrari's Senior Vice President of Design, Flavio Manzoni.
In presenting the award, the ADI design jury praised the F12berlinetta for its flowing, dynamic forms that use innovative aerodynamic solutions in a true marriage of technology and aesthetics.

Designed by Ferrari's Styling Centre in collaboration with Pininfarina, the F12berlinetta is the most powerful, high-performance Ferrari road car ever built and epitomises the perfect balance between maximum aerodynamic efficiency and the elegant proportions typical of Ferrari's front-engined V12 cars.
This important accolade is not the first for Ferrari. In 2001 Luca di Montezemolo received the Compasso d'Oro for the company's achievements as an innovative industrial and engineering reality. Ferrari was praised for its incessant technological research and its universally-acclaimed aesthetic excellence which is the result of an entrepreneurial culture which puts the requirement of the people who work at the factory, and the working environment in general, at the heart of all developments.
This year marks the 60th anniversary of the Compasso d'Oro which was instituted to recognise and promote Italian design excellence. The award ceremony is held every three years by an international jury of designers, specialists, historians and journalists, and just 20 awards are assigned to those products that, in the previous three years, have been judged to exemplify Italian creativity and expertise.
Source: Ferrari